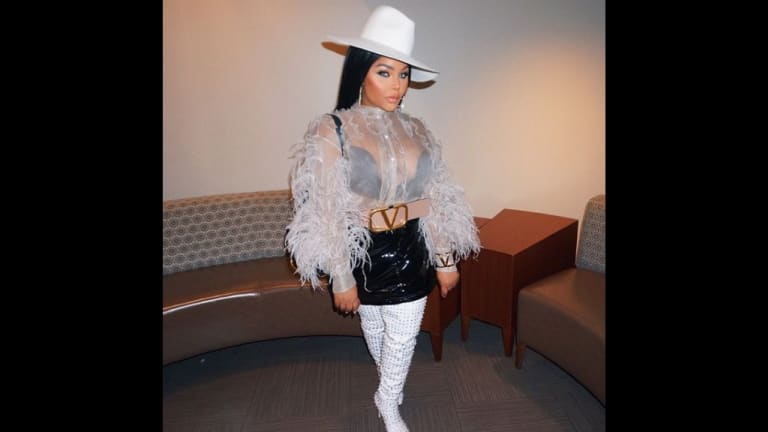 Heard on the Street: Lil' Kim Envisions This Singer Playing Her in a Biopic
Fingers crossed a biographical film about Lil' Kim is in the works. We need it for the culture.
"It can only be a girl that's from the hood that I'm from. I love Teyana, she's my only other thought. There's nobody else in the industry at all but Teyana. But, even before Teyana — I love Teyana, but she's from Harlem –before Teyana, I would love to give some little girls from Brooklyn a chance so I can connect. Really connect."
— Lil' Kim teases a project about her life story and reveals she would want Teyana Taylor to take on the role of her as a young adult to Essence. Kim also told the Black women's lifestyle outlet that she sees her life story being told in a documentary and biopic because the rapper claims the stories told about her life, like that in Notorious, aren't to be believed. Kim infamously also took issue with the way Naturi Naughton portrayed her in the biopic about The Notorious B.I.G. The next time you can hear the Queen Bee — who released 9, her fifth album, in 2019 — is narrating season two of American Gangster: Trap Queens on BET+.