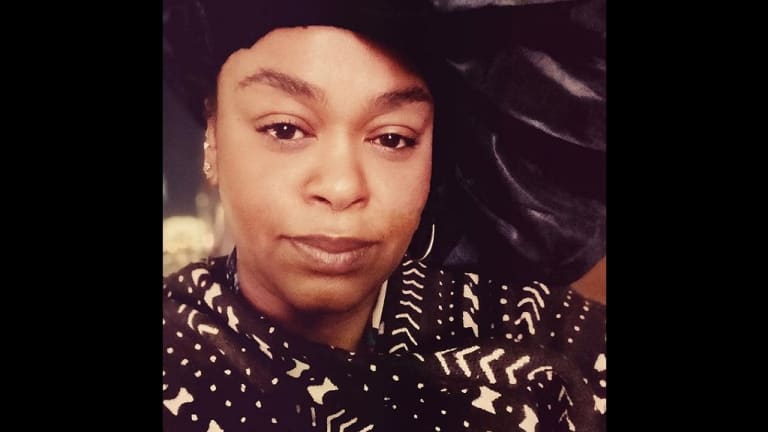 Heard on the Street: Jill Scott on Bette Midler as Inspo & Portraying Mahalia
Jill Scott spoke with Tamron Hall about her career goals as a singer and an actor, and her dream role.
"You know, my goal was to have a career like Frankie Beverly and Bette Midler ... [Midler] does everything that I want to do and everything that I'm currently blessed to do. She's in film, she has concerts, she produces, she's incredible. You really can't stop her. And most importantly, she has longevity, which is really, really something that was my goal, like Frankie Beverly."
"There is one [dream role]. I've been working on that for quite some time, for maybe about a good ten years. And the other, I have the privilege of playing Mahalia Jackson ... It's scary and exciting. It's thrilling. This is what as an artist, I think maybe as a person. This is what you want. That kind of excitement and fear, not fear in a way that stops, but fear in a way that motivates you. My goal is to be amazing at this, and I'm going to work for it. I know that I have to. I'm surrounded by amazing artists and producers, Jamie Foxx and Queen Latifah. So I know that I'll have insight on playing someone of this magnitude. Mahalia Jackson is the queen."
— Jill Scott discusses her career goals and how Bette Midler and Frankie Beverly inspired her career trajectory with Tamron Hall on the journalist's eponymous talk show on Nov. 30. Scott, who recently moved with her 11-year-old son to Nashville from Los Angeles, also revealed one of her dream roles — portraying Mahalia Jackson in the big-screen film Mahalia! that Jamie Foxx and Queen Latifah are executive producing. For more from Scott, check out her podcast J.ill the Podcast.