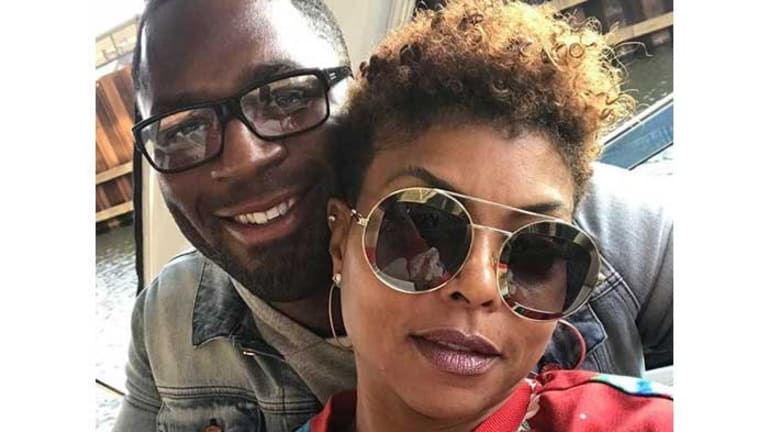 Heard on the Street: Is Taraji P. Henson Getting Married This Summer?
Taraji P. Henson is revealing her plans for the summer. Are wedding bells ringing for The Best of Enemies star?
"I'm taking the summer off. It's too late! A wedding you have to plan in a year ... I'm just going to take this summer and be normal, take a vacation — a couple, a few — I have a girlfriends' trip coming up, then me and my fiancé have to do something."
"The dress should come first; I think I know who will make it."
​
— Taraji P. Henson attempts to dispel rumors she's wedding fiancé Kelvin Hayden this summer, in an interview with Extra's Renee Bargh. The Empire star also revealed that she is remaining strong and positive and is "full of hope" for her co-star Jussie Smollett, who was recently charged for allegedly staging a racist and homophobic attack in Chicago. Next up, Henson will star as civil rights activist Ann Atwater who takes on C.P. Ellis (Sam Rockwell), Exalted Cyclops of a Ku Klux Klan group, in The Best of Enemies, which will be in theaters April 5th. Henson revealed the theme behind the film:
"Shows you that hate is taught and love always wins. Once Ann stopped approaching him with the same hate he was throwing her way and started appealing to him through love, it was almost like he was thirsting for it."