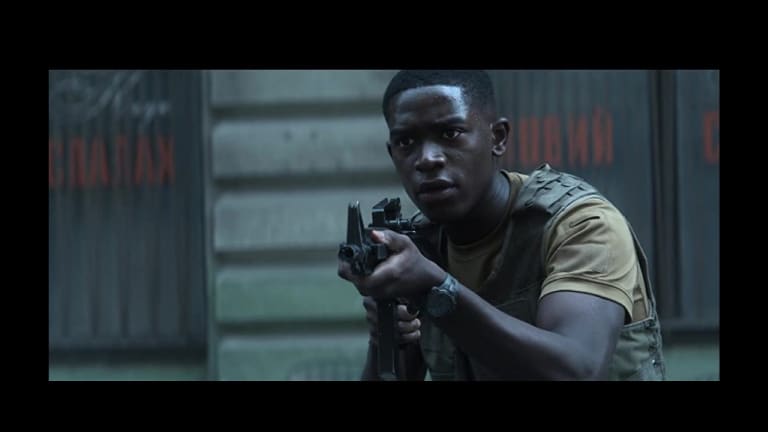 Heard on the Street: Damson Idris on the Lesson 'Outside the Wire' Delivers
Idris says the future in which Outside the Wire is set is closer to our current time and technology than we may think.
"I want them to really assess our relationship with technology going forward. This is a reality that could actually happen in our reality. And I think it's important that we understand our relationship with the casualties of war. Those are the small informative things I want the audience to see, but above all things, I want them to have a good time."
— Damson Idris tells Extra's Nate Burleson what he hopes viewers realize from watching Netflix's Outside the Wire. Idris stars in the war action film that is set in the near future with Anthony Mackie. Idris plays drone pilot Harp who partners with Mackie's Leo, an android officer, to stop a nuclear attack. However, the two have a relationship that's more complicated than commander and subordinate. Watch the trailer for Outside the Wire below.