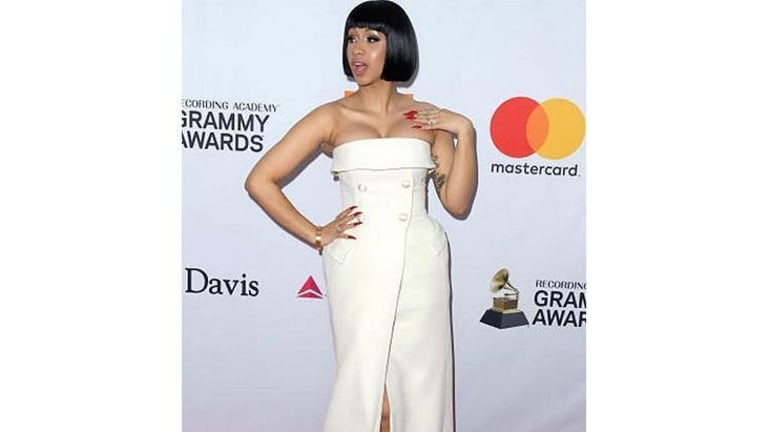 Heard on the Street: Cardi B's Success is for Her Family
Heard on the Street: Cardi B's Success is for Her Family
​"I get to enjoy because I see my family enjoy it, I take them to places they never been before, I buy them things they never had, seeing beautiful places and the success and when I win something, it's a little bit overwhelming, but it's a lot of work.

"It's new, it's new, you got to have tough skin ... I'm planning to have kids — not now, but someday. I got to make money for them."
-- Cardi B opens up about what her meteoric rise to fame after the release of "Bodak Yellow" has meant to her family and her, while speaking with Extra's AJ Calloway at Clive Davis's annual pre-Grammy Awards party. When asked about rumors she's collaborating with Jennifer Lopez, Cardi played coy and said, "Yo no se, papi [I don't know, daddy]." She also revealed who she'd like to work with in the future, "I love Madonna and Lady Gaga — people don't know that."
[Image:Instagram]