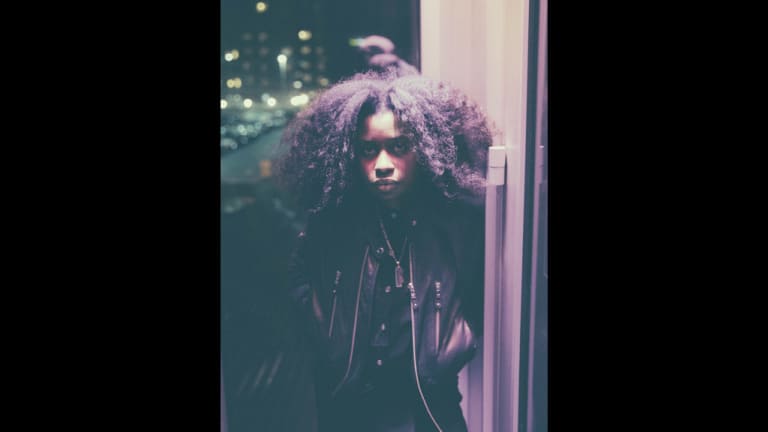 Gwen Bunn Is Back, Finally, With New Soulful Music to Improve Your Mood
Gwen Bunn has been "working like crazy" and is ready to release her third soulful album later this year.
For two years, Gwen Bunn has resisted the urge to release new music, preferring instead to build on her extensive catalogue of melodic tunes that have made her a music aficionado favorite.
The wait ended for Bunn fans—and an entire collection of people who appreciate soulful sounds with evocative lyrics—this spring when she released her first single since 2018.
"No Days Off," a rhythmic song that could be an anthem for those who put in hard work, was a long time coming. For Bunn, who was nominated in 2014 for a Grammy as a co-producer on the song "Collard Greens" by Schoolboy Q featuring Kendrick Lamar, it was the ideal song to re-enter the musical ether because it represents her tireless grind since her second album, Safe Travels, in 2018.
"I've been working like crazy; locked in," Bunn said. "I have been contently putting in work to create a vibe on my new album that takes you different places."
Although only 28, Bunn, who attended famed Berklee College of Music in Boston, has been in the music-making world for a decade. As a teenager in Decatur, Georgia, she released The Verdict, an album that was lauded by the likes of India Arie and helped ignite a career that put her in studios with talents like Ty Dolla $ign, Musiq Soulchild, and Childish Cambino, among others.
Safe Travels came next and established Bunn as a stellar artist, garnering attention from artists like H.E.R. and SZA.
For the past four summers, Bunn has participated in DJ Jazzy Jeff's exclusive, invite-only Playlist Retreat, a week-long gathering in Philadelphia of some of the top deejays and producers in the country. Which begs the question: Does Bunn prefer the role of producer or artist?
"Each creative process brings a different energy," said Bunn, who now lives in Los Angeles. "All energies are needed, so to choose one over the other wouldn't be fair. They all need each other to function."
For the moment, Bunn is focused on making sure her upcoming album is on everyone's playlist around the world. She signed as an artist with powerhouse Island Records, which plans to release a new single each month, with her full album dropping later in 2020.
"We couldn't be more thrilled to be working with Gwen Bunn," Jermi Thomas, senior director of A&R at Island Records, said. "She is a multi-faceted singer-songwriter-producer and instrumentalist with deep-rooted musical sensibilities, and she is poised to make an impact on music culture."