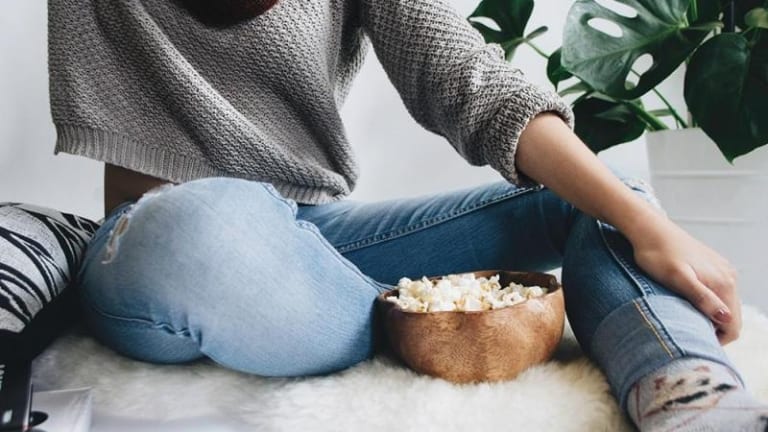 Grab Your Partner and Some Popcorn For These Perf Netflix and Chill Movies
Grab Your Partner and Some Popcorn For These Perf Netflix and Chill Movies
When you're in a relationship, it's important to make time to come together and enjoy each other without the chaos and demands of everyday life. As fun as a night out on the town can be, sometimes it's better to play it low-key and spend your quality time at home.
Luckily for couples looking to hang out at home, there are plenty of movies to stream from the comfort of your couch (or bed 😉).
Here are the best movies to watch for a night of Netflix and Chill:
If you and your boo are missing the 44th President and his lovely First Lady as much as we are, you'll both love this biopic about the famous couple's first date. Added Bonus: you'll get to see how Barack put his moves on Michelle.
What's sexier than hand-feeding your lover decadent chocolates? Watching this movie while doing so. Just as Vianne's amazing chocolats tempt her neighbors, this movie does the same with its beautiful setting, rich storytelling, and a pre-"Pirates of the Caribbean" Johnny Depp.
Nothing gives women "the feels" faster than seeing a fine man take on the role of dutiful dad and there's no man finer than Idris Elba. Gabrielle Union also brings her charm to this romantic and moving date-night fav.
This funny and smart film introduces us to heart-breaking playgirl Love as she works her way through men until she finds her match in an unlikely source. However, (over course) he's not all that he seems. Dra-ma!
Everyone has embarrassing family members, but it's much funnier when it's someone else's family that's acting a fool. Travis is dating the boss's daughter on the downlow but their relationship is put to the test with an unexpected weekend with the fam. We hope your in-laws aren't this crazy.
Hilarious and super quotable, this romantic comedy (based off of Shakespeare's "The Taming Of The Shrew") was THE early 2000's teen date movie but it definitely stands the test of time. With a cast that includes a younger Gabrielle Union, Joseph Gordon-Levitt, and the late Heath Ledger, you'll feel like you're re-living your first date all over again.
By far one of the most charming movies ever made, this film takes us into the world of sweet, naive, and imaginative Amélie as she roams France fulfilling the wishes of strangers who touch her life. Truly a feel good film for a peaceful night in.
Some people will do anything to avoid heartbreak— even split up with the love of their lives. In this romantic comedy, Steve has a yearly habit of calling things off with his main squeeze each November, but this year he's having some major regrets. Can he win his girl back!?
Take the undeniably steamy Penélope Cruz and add Latin cuisine, a cheating spouse, and a sea goddess and you'll get a funny, sexy date night movie that'll inspire a change of positions (if you know what we mean).
Suspenseful thrillers offer the perfect chance to cling to your bae and this film has plenty of apprehension and excitement to keep each other close. Rose uses her unusual powers to help others but the one person who needs her help most is the person closest to her heart.
With all these great movies to choose from, you and your sweetheart are going to need to schedule more date nights in! Enjoy the film!