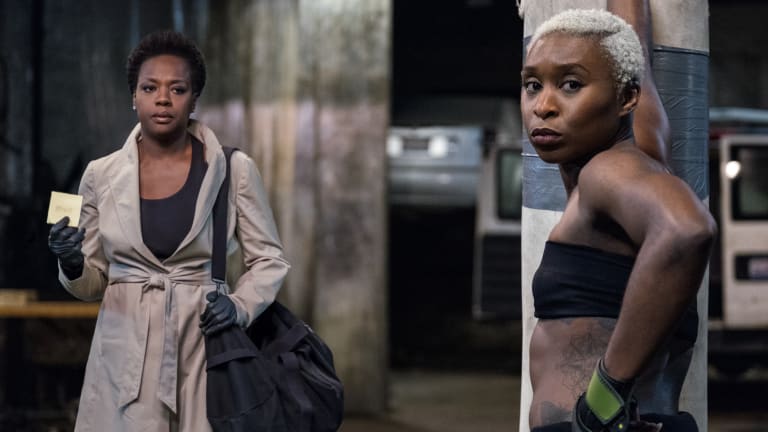 First Look: Viola Davis, Cynthia Erivo, and Michelle Rodriguez in 'Widows'
Director Steve McQueen is back with a thriller with crime, passion, and corruption at its center.
Academy Award winner Steve McQueen, director of 12 Years a Slave, is back with another drama, Widows, starring Viola Davis, Michelle Rodriguez, Cynthia Erivo, Elizabeth Debicki, and many more. It was co-written by the bestselling author of Gone Girl, Gillian Flynn, and is based on the 1983 novel Widows by Lynda La Plante.
​
Widows is a modern-day thriller with a unique plot featuring nerve-wracking themes of crime, passion, and corruption. Davis, Erivo, Rodriguez, and Debicki play four women with nothing in common except the debt their deceased husbands owed to Chicago's scariest crime bosses. They take fate into their own hands, and scheming and violence ensues.
Rounding out the cast are Daniel Kaluuya, Brian Tyree Henry, Liam Neeson, Colin Farrell, Robert Duvall, and Lukas Haas.
These scorned women will get their cold revenge in theaters on Nov. 16, 2018.
[Images: 20th Century Fox]