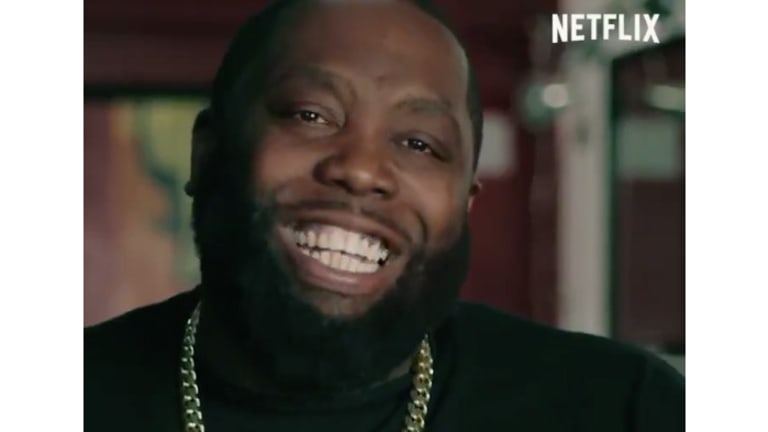 First Look: 'Trigger Warning with Killer Mike' Trailer
Killer Mike sets out to confront important social issues and misconceptions affecting the black community.
"Anything that doesn't help Black people needs to be burned the f—k down now," says Killer Mike to open the trailer for his new Netflix show Trigger Warning with Killer Mike. As you may have guessed, the six-episode series Killer Mike sets out to dispel misconceptions that impact the Black community, as well as confront important social issues, like the economy, gang culture, education, religion, and more.
Speaking of religion, the Grammy Award-winning rapper indicts "White Jesus" as the greatest hindrance Black folks have. As a result, he seeks Creflo Dollar to lead his new religion. Each episode focuses on a social experiment, like seeking a Black savior.
In other episodes, the social activist tries "spending money in the Black community for three days, helping the Crips cash in on its personal brand by launching a line of soda, rethinking public school's approach to education," and more.
Trigger Warning with Killer Mike premieres globally January 18th only on Netflix.