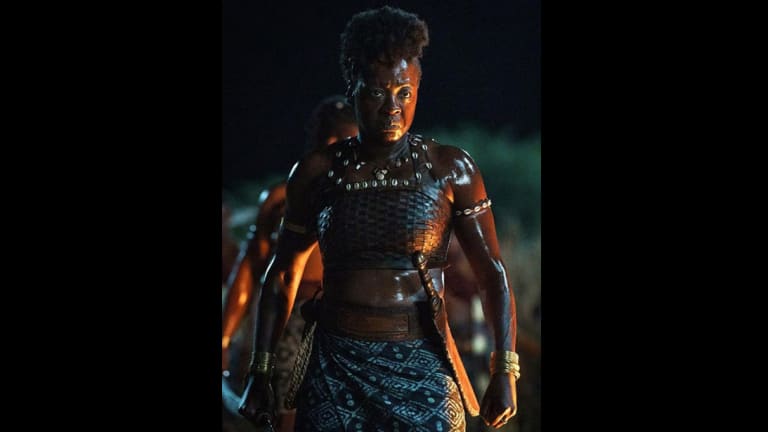 First Look: Viola Davis, Lashana Lynch Are Dahomey Defenders in 'The Woman King'
We've seen colonization from the perspectives of the oppressed, but The Woman King depicts the resistance female warriors launched against European conquerors.
They say if you want something done right, you have to do it yourself, and that goes for Hollywood too. The film industry typically conveys Black History under a veil of oppression, whether the setting is a plantation in the Old South, a segregated town in the Jim Crow Era, or a ghetto in any major US city. But we know our story is much more than subjugation and systemic racism, and directors and writers like Gina Prince-Bythewood are bringing stories that depict our multi-faceted history across the Diaspora, like The Woman King, to our screens.
The Woman King was inspired by true events in the Dahomey Kingdom of West Africa (modern-day Benin) in the 18th and 19th Centuries. Viola Davis stars as Nanisca, a general of Dahomey's all-female military regiment who convinces King Ghezo (John Boyega) that they should defend themselves against European colonizers, who are lead presumably by Hero Fiennes Tiffin's Santo Ferreira. Lashana Lynch plays a veteran warrior, whereas Thuso Mbedu of The Underground Railroad takes on Nawi, an eager recruit.
Along with directing the film, Prince-Bythewood also co-wrote The Woman King with Dana Stevens (Fatherhood).
The Woman King will be released in theaters on September 16.