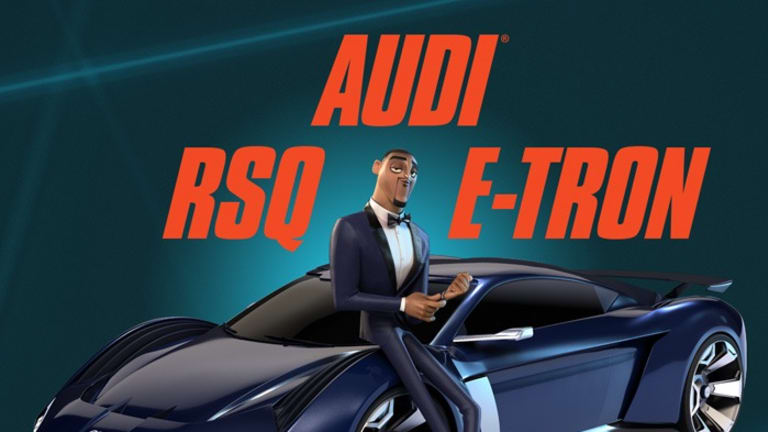 First Look: 'Spies in Disguise' Featuring the Audi RSQ e-tron
Here's your first glimpse at Will Smith as Lance Sterling in Spies in Disguise via the trailer and character posters.
We have about a year before Spies in Disguise is released in theaters on Sept. 13, 2019, but 20th Century Fox is giving us a sneak peek at the animated comedy set in the fast-paced, jet-setting world of international espionage, starring Will Smith and Tom Holland. From the trailer to character posters to the Audi created for the movie, this is your glimpse at Spies in Disguise.
Smith and Holland play spies whose styles are completely different, but they're forced to work together or the world will end. Here's the official synopsis:
> "Super spy Lance Sterling (Will Smith) and scientist Walter Beckett (Tom Holland) are almost exact opposites. Lance is smooth, suave and debonair. Walter is... not. But what Walter lacks in social skills he makes up for in smarts and invention, creating the awesome gadgets Lance uses on his epic missions. But when events take an unexpected turn, Walter and Lance suddenly have to rely on each other in a whole new way. And if this odd couple can't learn to work as a team, the whole world is in peril."
Now I'm pretty sure you noticed the banging whip Sterling has at his disposal in the trailer. It's the Audi RSQ e-tron. According to press materials, the futuristic vehicle is "a fictional, virtual performance concept car created for 20th Century Fox's animated film Spies in Disguise. The full-battery electric model, created by Audi Design in cooperation with Blue Sky Studios, combines automated driving with artificial intelligence and transformational technology."
Spies in Disguise is based on the animated short film Pigeon: Impossible by Lucas Martell. Ben Mendelsohn, Karen Gillan, Rashida Jones, DJ Khaled, and Masi Oka also voice characters in the film. It was directed by Troy Quane and Nick Bruno.