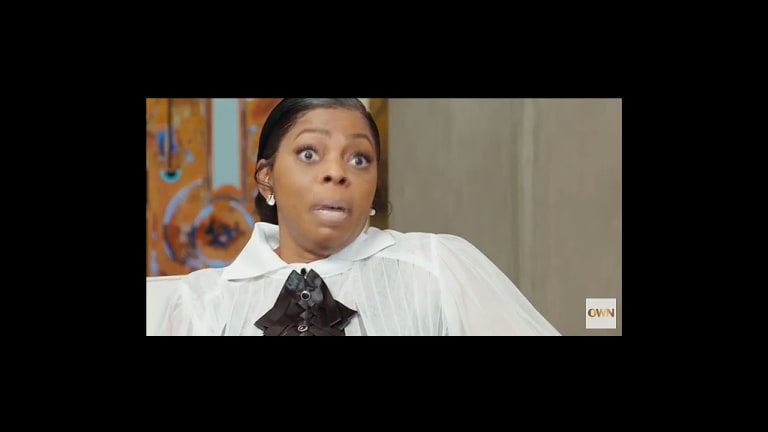 First Look: Mom Calls Daughter's BF a 'Bum' on OWN's 'Family or Fiancé' [VIDEOS]
You'll never guess why Alexis's mom called her daughter's fiancé Akil a bum.
Family or Fiancé on the Oprah Winfrey Network (OWN) satisfies the inherent human desire to witness train wrecks, this time in the form of couples who often have no business being engaged, and the desire to feel uplifted from a good comeback story. But judging from the upcoming episode's preview, engaged couple Alexis and Akil's time with their families might be more of a catastrophe than a Kumbaya moment. Hopefully, couples counselor Tracy McMillan can help them decide whether to tie the knot or call off the nuptials, and keep their disapproving families from coming to blows. Yeah, their three days in the Family or Fiancé house looks that contentious.
During tomorrow's episode, which seems like a doozy, Alexis's mom can't stand Akil because she thinks he is not right for her daughter and is a "bum" for "taking" a payment from another relative after doing her taxes. One of Akil's supporters points out that he simply required payment for a service he performed. Hmm, mama better have more evidence for her "bum" claim because what Akil did is called a job in most circles.
The second season of Family or Fiancé premiered last Saturday, July 11th, with Chase, Eric, and their families discussing Chase's anger issues that prevent healthy communication.
Catch up on Family or Fiancé on Oprah.com and watch the all-new episodes Saturdays on OWN at 9/8c.
​