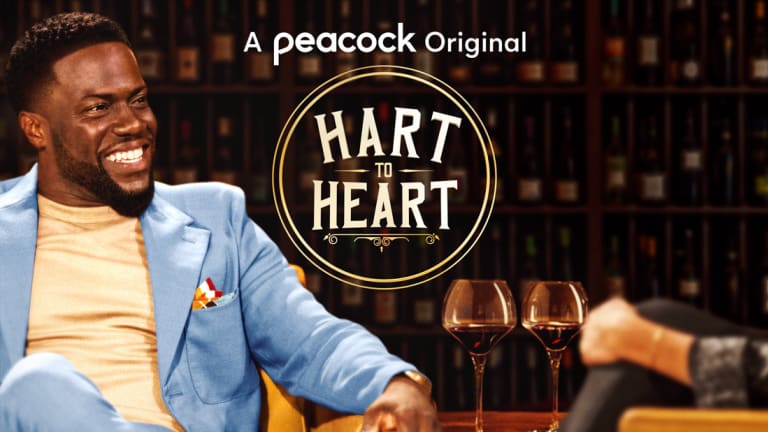 First Look: Kevin Hart Is Adding Talk Show Host to His Repertoire
Kevin Hart is bringing his gift of gab to Peacock for a no-holds barred talk show featuring A-list guests that represent his range of interests.
Kevin Hart has the gift of gab and is taking his talent to Peacock for an "unplanned, unscripted, and unfiltered" talk show, aptly titled Hart to Heart.
In each one-hour episode, Hart will bring his insatiable curiosity and wit to interview A-list guests in his virtual wine cellar. The Hart to Heart guests will represent a range of Hart's influences and interests, from award-winning musicians to celebrated actors. He will learn what's at their core, their goals and aspirations, how they became famous, and what hurdles they overcame. There will be insight, truth, enlightenment, and of course, humor.
The first three episodes of Hart to Heart will be released on Peacock on Aug. 5th, and the rest will drop in batches on Thursdays thereafter.
"There's something powerful that happens when two people sit down together for a conversation, and Hart to Heart is about capturing that magic," said Hart, who will executive produce the series with Jeff Clanagan, Candice Wilson Cherry, Thai Randolph, and Todd Yasui, in a release. "I couldn't be more excited to see the next chapter of Laugh Out Loud's partnership with Peacock come to life with this show, and for audiences to get to see my guests in a way that they've never seen them before; it's real, authentic dialogue over a glass of wine."