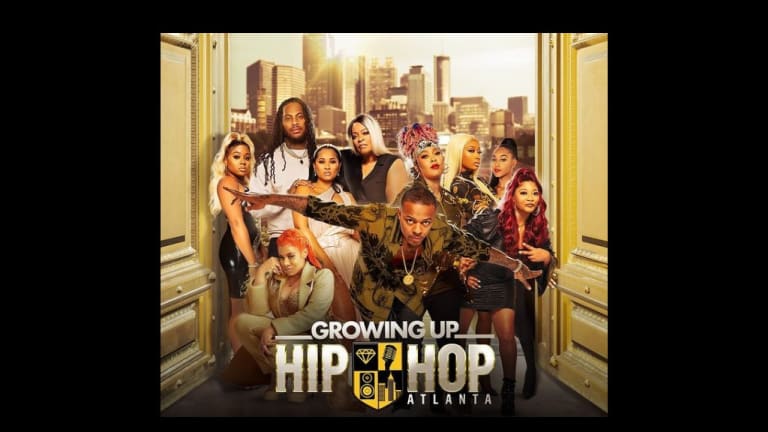 First Look: 'Growing Up Hip Hop: Atlanta' Returns [VIDEOS]
Y'all ... Deb is a 45 supporter. Watch the Growing Up Hip Hop: Atlanta season four trailer and preview video.
After the pandemic and subsequent lockdown in the A shut down production, the fourth season of Growing Up Hip Hop: Atlanta premieres tonight on WE tv at 9/8c.
The main drama for this season of #GUHHATL centers around a mystery woman claiming Bow Wow is the father of her son and the paternity test to determine whether that's true, Da Brat going public with her relationship, and Ayanna testing positive for COVID-19. But Deb super-sizes the drama when she reveals that she's a supporter of the person currently occupying the White House, which should be really interesting considering that person emboldened home-grown terrorists to breach the Capitol in Washington, D.C. yesterday. Her support doesn't sit well with the rest of the cast, especially her son Waka and daughter-in-law Tammy, as well as Brat who admits not wanting to be friends with Deb as a result, presumably.
Here's WE tv's synopsis:
"As Atlanta emerges from quarantine, the cast struggles to navigate a new world in troubling times. Bow's scandalous album rocks Atlanta, Ayana receives a terrifying health diagnosis, and Deb drops a bomb that shocks Waka and threatens her reputation.
The world, and ATL's OGs, are on the brink of disaster. Bow's past comes back to haunt him when a mystery woman leaks a shocking secret. Brat's in love, but can't escape drama in the dirty A. Deb drops a bomb that threatens Waka and Tammy's core beliefs… and their happiness. COVID literally takes Ayana's breath away, leaving her fighting for her life, as well as her friendships. Rivalries, grudges, and new and returning characters shake things up, forcing ATL's hip hop royalty to face the music."
Watch the First Look of Growing Up Hip Hop: Atlanta season four below.