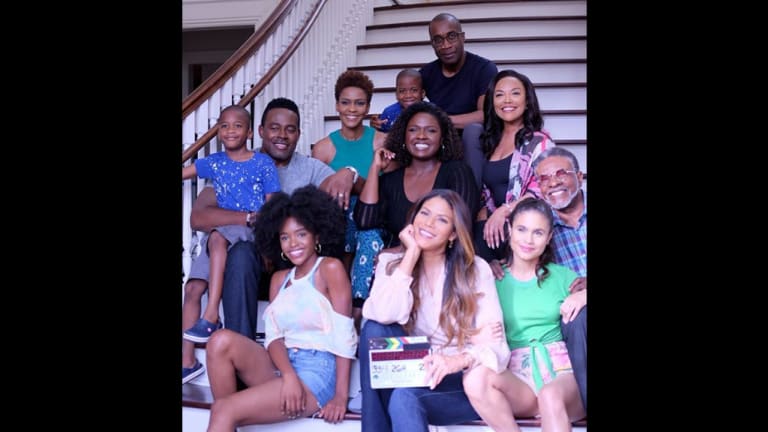 First Look: 'Greenleaf' Series Finale and Post-Finale Special [VIDEO]
OWN will bid adieu to Greenleaf with a one-hour special featuring the series' stars tomorrow.
A sad day in entertainment has come, the series finale of OWN's Greenleaf, the critically-acclaimed megachurch drama that stars Lynn Whitfield, Keith David, Merle Dandridge, Lamman Rucker, and Deborah Joy Winans, will air tomorrow, Aug. 11th, at 9 p.m. To commemorate the series' farewell, OWN will air a post-finale special immediately following the episode at 10 p.m.
Greenleaf will truly be missed as it is beloved by critics and viewers, and is the most watched show by Black Americans on all of television. Last week's penultimate episode garnered more than 2 million viewers, which was a season high. Fortunately, Lionsgate announced in May that a spin-off of Greenleaf is in production. (We have our suspicions on which characters will be the focus and spoke with Rucker, who plays Jacob Geenleaf, about the spin-off.)
But let's first appreciate that we have one more episode in this chapter of Greenleaf. Here's a tease of the series finale in which Lady Mae, played by the incomparable Whitfield, gets her opportunity to be pastor of Calvary Fellowship, presumably after last week's cliffhanger.
OWN will say farewell to Greenleaf with a one-hour special tomorrow at 10 p.m. featuring the actors who took on the roles of the family at the heart of the series. Whitfield, David, Dandridge, Rucker, and Winans will share their favorite moments from the past five season, as well as answer questions from devoted fans.
Greenleaf is written and executive produced by Craig Wright, and is executive produced by Clement Virgo, Kriss Turner Towner, and Oprah Winfrey, who also appeared in the series as Lady Mae's sister Mavis McCready.