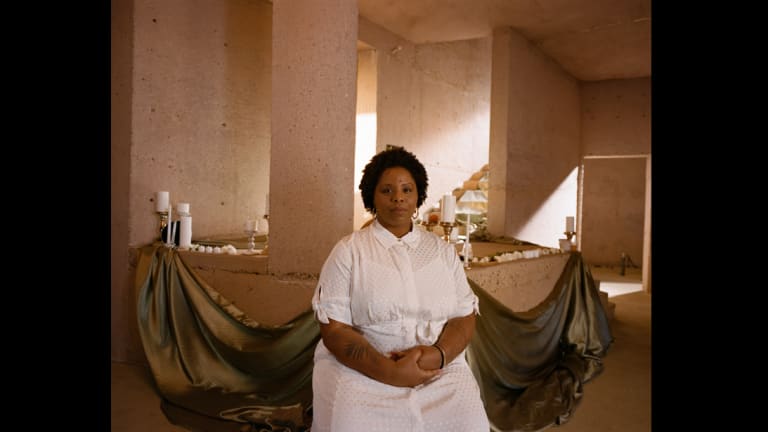 First Look: 'Eyes on the Prize: Hallowed Ground' HBO Max Documentary Special
Sophia Nahli Allison's Eyes on the Prize: Hallowed Ground is a "mystical and lyrical reimagining" of Henry Hampton's 20th Century masterpiece.
It's been 34 years since the first episode of Henry Hampton's documentary series Eyes on the Prize aired on Jan. 21, 1987. Now, the masterpiece is getting an update of sorts with Eyes on the Prize: Hallowed Ground, an original documentary special that debuts on HBO Max on Thursday, August 19th.
Hampton's series documented the history of the Civil Rights Movement from SNCC to the Black Panther Party, while also exploring how ancestral memories affected the fight for Black liberation. In Hallowed Ground, director, co-writer, Academy Award-nominated filmmaker, and artist Sophia Nahli Allison explores the original's lasting impact on Black history, present, and future because, as Tarana Burke says in the "mystical and lyrical reimagining," "Movement has to continue or else it's not movement. There may be lulls in it, but it never stops." Allison's film also centers the Black liberation movement around Black women, who are often relegated to the sidelines in films chronicling the Civil Rights Movement.
Hallowed Ground also features Patrisse Cullors (main photo), who also served as executive producer; Ashlee Marie Preston; Janaya Khan; Thandiwe Abdullah; and Marsha Dos. Judi Hampton, Henry Hampton's sister and former civil rights worker, also executive produced the film under the studio her brother founded, Blackside Productions. Other executive producers include Field/House Productions' Mervyn Marcano, De La Revolución Films' Melina Matsoukas, Anonymous Content's Joy Gorman Wettels, Bedonna Smith, Blackside's Sandra Forman, and Allison. AC Studios will serve as the studio on the project, which was developed and pitched in partnership with AC's The Lab.