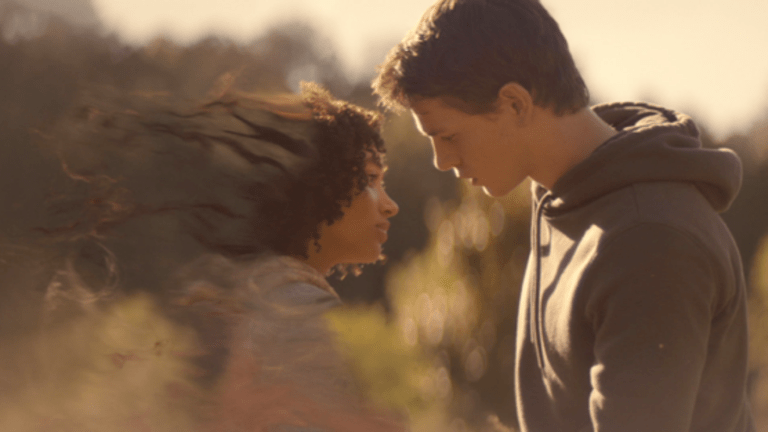 First Look: Amandla Stenberg in 'The Darkest Minds'
The Darkest Minds is a little Stranger Things, a little Hunger Games, and a little Maze Runner.
If you've ever wondered what would happen if Stranger Thingscollided with The Hunger Gamesand The Maze Runner, The Darkest Minds just might be your answer. This film is 20th Century Fox's latest foray into the young adult survival thriller realm, and it's by the producers of Stranger Thingsand Arrival. It stars AmandlaStenberg, Mandy Moore, and GwendolineChristie.
The Darkest Minds is set in a time when teenagers develop mysterious and powerful abilities, which makes them a threat to the government. Stenbergplays one of the most powerful teens anyone has come across, 16-year-old Ruby. She escapes the government's detainee camp and joins a group of runaway teens seeking a safe place to exist. Soon Ruby and her newly-formed family realize they'll never be able to live in peace because the adults who have already betrayed them won't cease searching for them. Instead, they'll have to wage a resistance using their unique powers collectively to take back control of their future.
The film is based upon the novel by Alexandra Bracken, and will hit theaters on Aug. 3rd.