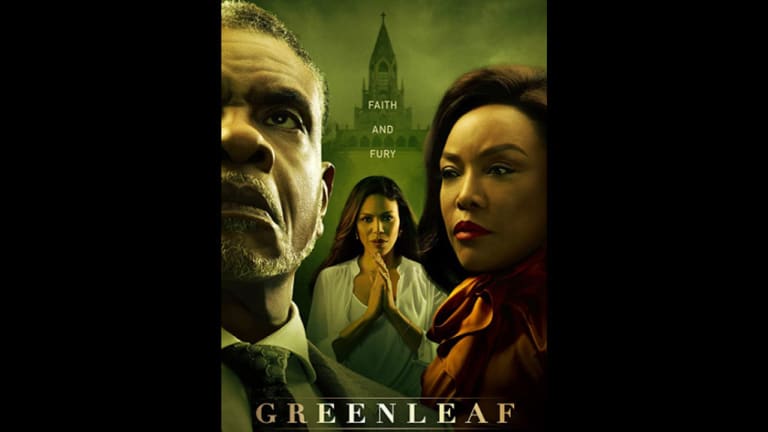 First Listen: OWN's 'Greenleaf' Releases Clip of Original New Recording
Also, find out when you should expect season five of Greenleaf to premiere. SPOILERS AHEAD!
OWN recently released a new and original recording of "Goin Up Yonder" by Grammy Award-winning Gospel singer Tramaine Hawkins, as a teaser for the fifth season of the drama Greenleaf, which will return in June 2020. Take a listen …
A lot happened during the fourth season of the NAACP Image Award-winning drama. The Greenleafs became employees at Calvary, the church they founded, once Bob Whitmore (Beau Bridges) and Harmony and Hope Ministries took over. Charity (Deborah Joy Winans) spied on her family for Whitmore's "overseer" Phil (Sean Blakemore), in an effort to win him romantically and become pastor herself. Lady Mae (Lynn Whitfield), Bishop (Keith David), and Grace (Merle Dandridge) schemed to get Grace appointed pastor of Calvary and get their church back. Grace's secret illegitimate son AJ Delajae (Jacob Gibson) came to Memphis and wreaked havoc on her credibility. Kerissa (Kim Hawthorne) schemed to get Jacob's (Lamman Rucker) inheritance and the Greenleaf compound, while having an affair with a lawyer named Fernando Amable (Dave Baez), who turned out to be connected to Harmony and Hope Ministries. Oh, and Fernando gave Kerissa chlamydia, so she had to confess her infidelity to Jacob.
The upcoming season of Greenleaf promises to bring the drama too. According to OWN, "In season five, the Greenleafs attempt to maintain a united front in the face of losing their church to Bob Whitmore and Harmony and Hope Ministries, but secrets past and present create what could be fatal fractures in the family's fragile foundation."
While we await an official premiere date for season five of Greenleaf, let's take a trip down memory lane with some highlights from season four.
RELATED:The Cure for Your 'Greenleaf' Withdrawal: Lady Mae's Season 4 Reads