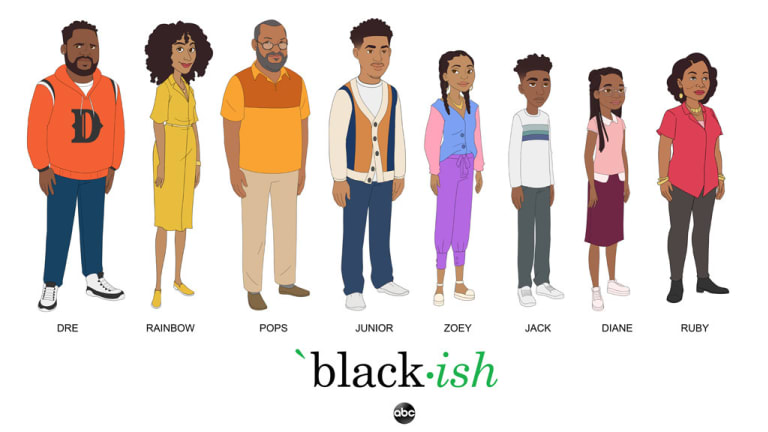 First-Ever Fully-Animated Episode of 'Black-ish' Will Air in October
It's time for the Johnsons to navigate the upcoming election -- national, state, and local.
Black-ish will tackle the upcoming election with two back-to-back episodes directed by Oscar winner Matthew A. Cherry. The specials, one of which is fully-animated, will air on Sunday, Oct. 4th, from 10 to 11 p.m.*
The episodes will focus on Junior (Marcus Scribner) as he prepares to vote for the first time and Dre (Anthony Anderson) exploring local politics. While it's definitely important to vote in national elections, it's also important to remember that local government decisions directly affect your life and local politics shape change on the national level.
The synopsis for "Election Special Pt. 1," which was written by Eric Horsted, is:
"Junior is excited for his first time voting but discovers he has been purged from the voter polls so he does a deep dive into why – trying to understand the systems in place for voter registration."
"Election Special Pt. 2" is fully-animated and was written by Graham Towers and Ben Deeb. Its synopsis is:
"Dre's colleague Stevens (Peter Mackenzie) makes an ill-advised decision to run for Congress, so Dre enlists his family's help and campaigns against him but gets caught up with fundraising and private interest groups."
As fans of black-ish, we know we're in for some hijinks when Dre has laser-focus on a cause. And fingers crossed by Junior isn't completely disenfranchised.
The animated episode was produced by Jonas Diamond, executive producer and co-owner of Smiley Guy Studios, and Rod Amador, executive producer and co-owner of Big Jump Entertainment.
The official season seven premiere of black-ish will air on Wednesday, Oct. 21st, at 9:30 p.m.* The upcoming season will continue to explore current events under the gaze of the Johnson family, and will address the global pandemic, systemic racism, and the social justice and equality movement.
*Airdate and timing are subject to the change due to the NBA Finals schedule.