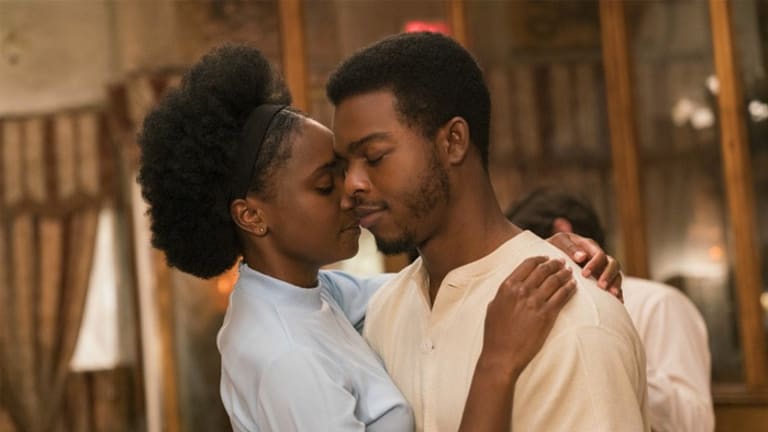 Finding a Way: 'If Beale Street Could Talk' Review
New York Times best-selling author Mychal Denzel Smith reviews If Beale Street Could Talk for The New Republic.
Courtesy of The New Republic:
At the end of If Beale Street Could Talk, Barry Jenkins's film adaptation of the James Baldwin novel of the same name, the main characters, Tish and Fonny, sit with their son in the visiting room of the prison where Fonny has been incarcerated for several years. As their voices fade and their conversation becomes harder to make out, a weary rendition of "My Country, 'Tis of Thee" begins to play and the credits roll. The takeaway here—unsubtle but still provocative—is that for black families, burdened by the injustices of the U.S. legal system, citizenship is both a birthright and a plight. How can we feel at ease in a home that is also a torture chamber?
That is where Jenkins leaves us, but it is not the complete expression of where he wants us to go. This is his third feature-length film, and at the center of each of them is a love story. His first, 2008's Medicine for Melancholy, is a romantic drama about an extended one-night stand between two black hipsters in a gentrifying San Francisco. Micah (Wyatt Cenac) and Jo (Tracey Heggins) hook up at a party without getting each other's names. They spend the next day exploring the city they love, whose changes they are witnessing as young adults. Their differing views on the politics of blackness (Micah is race-conscious and activist-minded, whereas Jo prefers not to define herself solely through the lens of blackness), as well as Jo's existing relationship, threaten to derail whatever chemistry they have.
Continue reading at The New Republic ...