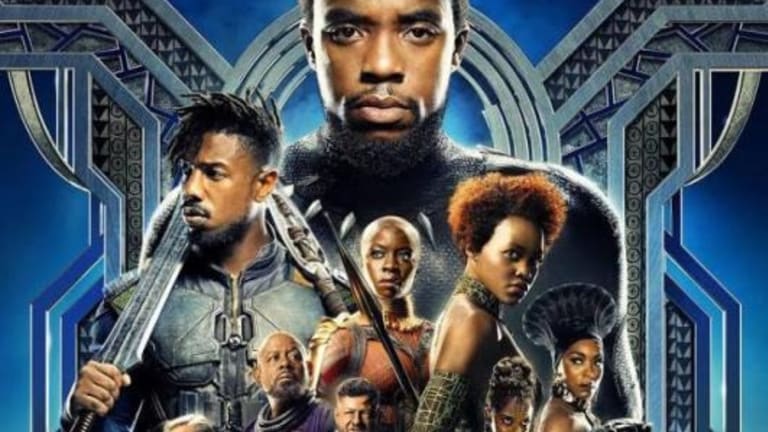 Everything We Know About 'Black Panther' So Far
The denizens of Wakanda will finally hit the big screen on Feb. 16th in Marvel's Black Panther.
And UPTOWN has all the info you need going into the theater.
Background
Chadwick Boseman will reprise his role as T'Challa, King of Wakanda, and his super hero alter ego Black Panther. He's taking the throne of the isolated, technologically advanced African nation after the death of his father. Michael B. Jordan will take on the role of antagonist Erik "Killmonger" Stevens. Other Hollywood heavyweights rounding out the cast are Lupita Nyong'o (Nakia), Danai Gurira (Okoye), Daniel Kaluuya (W'Kabi), Martin Freeman (Everett K. Ross), Angela Bassett (Ramonda), Forest Whitaker (Zuri), and Sterling K. Brown (N'Jobu).
Black Panther will be the first predominantly-Black cast for a Marvel feature, which is a pretty damn big deal, considering that most super hero or comic book feature films are dominated by white actors.
Modern audiences were introduced to Black Panther 2016's Captain America: Civil War. However the character made his debut in 1966 in Fantastic Four #52 comic book. Fans have been waiting with bated breath for Black Panther to star in a feature film, which explains why it has the honor of holding the record for most pre-sale tickets sold for a Marvel Cinematic movie, reports Fandango.
Production should be top-notch given Marvel's film reputation, and director Ryan Coogler, who gained notoriety for Fruitvale Station and Creed, personally traversed the African continent in order to properly replicate the feel and vibe behind Black Panther's setting, the fictional country of Wakanda. Viewers will also appreciate Coogler's references to the civil rights group the Black Panthers, like the imagery of T'Challa sitting on his throne which emulates the iconic photo of Huey Newton sitting in a wicker chair.
In addition, Black Panther addresses themes of oppression: T'Challa is struggling to protect his homeland from invaders and involvement in a world war. Wakanda's status as a third-world country is a front to hide it's technological prowess, as the world attempts to cultivate the spoils it conceals.
Black Panther: The Album
Rapper/songwriter Kendrick Lamar will produce the soundtrack to complement the film. He confirmed he was producing Black Panther: The Album with Anthony "Top Dawg" Tiffith and Top Dawg Entertainment. Coogler chose Lamar himself.
The lead single, "All the Stars," is a joint project between Lamar and American R&B Singer SZA.
"The magnitude of this film showcases a great marriage of art and culture," explained Lamar in a press release. "I'm truly honored to contribute my knowledge of producing sound and writing music alongside [director Ryan Coogler] and Marvel's vision."
"All the Stars" is a metaphor for T'Challa's upcoming conflicts in the movie.
Lamar, already a major player in music, is a fitting expert to produce the soundtrack, and ring home the simple fact that Black Panther is a Black movie for all audiences.
Recent Controversy
No project as major as Black Panther could be without controversy. In this instance, Michael B. Jordan's dating preferences are supposedly at the heart of a boycott.
According to BET, a couple of vocal voices, tweets, and vexed forum-goers attacked Jordan for dating a white woman, Ashlyn Castro.
Previously, Jordan was accused of saying he doesn't date Black women. Although he has disputed the rumor, criticism ensued. And likely sparked this current, baseless gossip that can be credited to Twitter hyperbole.
There have been calls for a baseless boycott of Black Panther, spawned in the form of a poster spread on Instagram and Twitter*,* as a result. Our suggestion: Ignore it.
[Images: Marvel Studios]