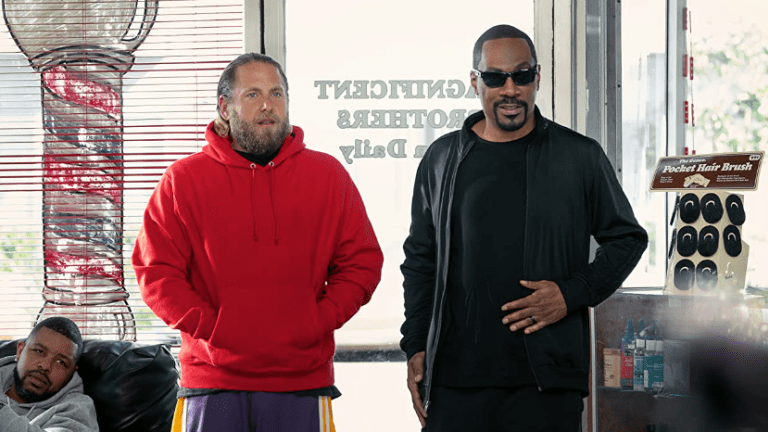 Heard on the Street: Eddie Murphy Is 'Dying' to Play George Clinton
While promoting the new Netflix rom-com You People, Eddie Murphy confirmed rumors he's working on a George Clinton biopic.
"Oh, yeah that's what we're trying to get going now. We met with George (Clinton), we got the rights. We are trying to get the right writer … I'm dying to tell that story and to play George. He's a brilliant genius artist and a character, and I would have a blast doing it."
– Eddie Murphy reveals that he not only has the rights to tell musician, singer, bandleader, and record producer George Clinton's life story, but also intends to play the frontman of the Parliament-Funkadelic collective in a biopic. The actor was promoting the edgy rom-com You People that he stars in with Jonah Hill, Nia Long, Lauren London, David Duchovny, and Julia Louis-Dreyfus when he confirmed the rumors he's working on the biography to Extra. London and Hill play lovestruck millennials from two different cultures who fall in love and face a true test of their relationship – meeting the parents. Murphy likens You People to a modern-day Guess Who's Coming to Dinner and says the conflict of race and relationships rarely makes it into romantic comedies. "That's what made me want to do the movie," he admitted, "because most romantic comedies don't have that edge to it." Murphy told Extra why he enjoyed playing Akbar, "It was fun for me because I usually play extroverts on screen… Akbar's understated and low-key, and that was fun to act at." You People, which was written by Hill and Kenya Barris, premieres on Netflix on January 27. Watch a scene below.