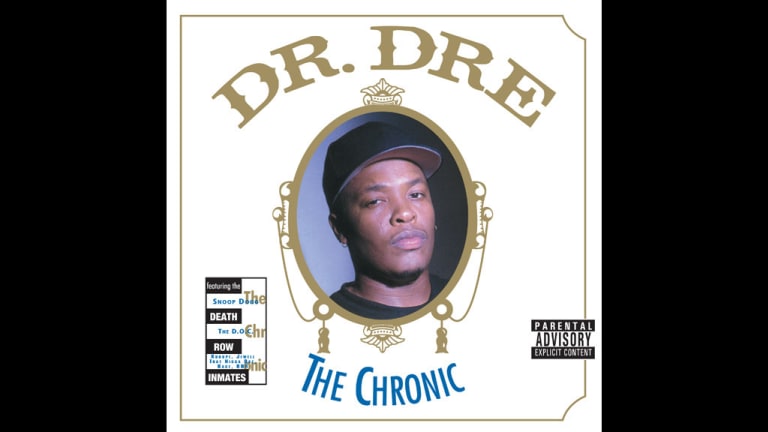 Dr. Dre's 'The Chronic' Is Set to Land on All Digital Platforms This Weekend
Just in time for 4/20 and social distancing, Dr. Dre's The Chronic is landing on all digital service platforms.
Dr. Dre's iconic and trailblazing debut album The Chronic will be available across all digital service providers on 4/20, which is known as the cannabis holiday, Entertainment One (eOne) announced recently. The smoker's holiday will start early, however, for TIDAL subscribers with the platform releasing the album early on Sunday, April 19th.
On Sunday at midnight EST, fans can stream the G-Funk album that was released 28 years ago will stream exclusively in HIFI, the highest audio quality available, on TIDAL. Hip-Hop lovers across the world will be able to listen to "Nuthin' But a 'G' Thang" and "Let Me Ride" in the way producer-rapper Dr. Dre intended, according to press materials. In addition, TIDAL's digital magazine Read, will chronicle the landmark album's place in Hip-Hop history in an article set to be released the morning of April 19th. In this time of social distancing, TIDAL is offering new customers a special limited-time offer of four months for any plan for only $4.
"Fans now have another reason to celebrate on what has become a national holiday, celebrating all things cannabis-related – where legally allowed and in moderation of course," said eOne's Global President, Music & Live Chris Taylor, in press materials. "Working with the Death Row catalogue is like working with the legendary recordings of Elvis, Chuck Berry, and the Beatles. These historic artifacts should be heard by all music lovers and we are so happy Dr. Dre has opened this door so everyone can experience the brilliance of this seminal work."
The Chronic was released by Death Row in December 1992 and quickly garnered acclaim from critics and fans for redefining West Coast Rap, and is still revered as one of the greatest albums of all time. It introduced Snoop Dogg, Daz Dillinger,Kurupt, Nate Dogg, Warren G, Lady of Rage, The D.O.C., and RBX to the world.
Librarian of Congress Carla Hayden recently selected The Chronic as one of only 25 recordings to be inducted into the National Recording Registry this year, for showcasing "the cultural, historical, and aesthetic importance to the United States' recorded sound heritage."