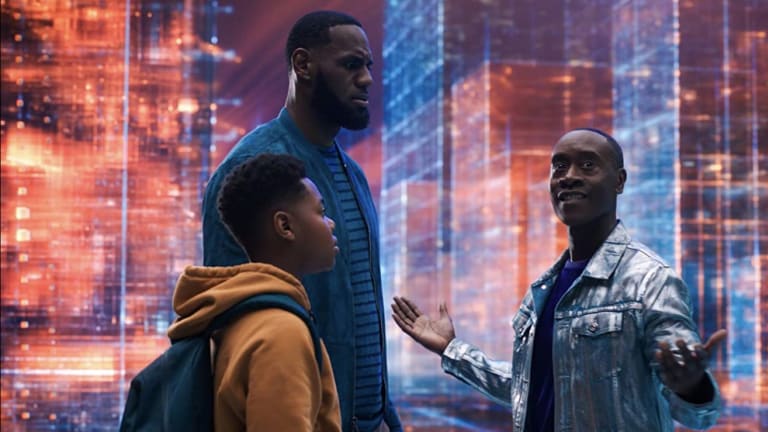 Heard on the Street: Don Cheadle Says Escapism Has a Spot on His Resumé Too
If you think Space Jam: A New Legacy is too lowbrow for Don Cheadle, whose acting in Hotel Rwanda and House of Lies has earned critical acclaim, think again.
"I'm agnostic about it all. I think it's all entertainment. There are things that are more highbrow and things that are more popcorny. The goal of all of it is to create something enjoyable and give the audience.

"It doesn't have to be complete pablum, but it's nice to give people something that they kind of lean into and forget about things for a while."
— Don Cheadle tells Page Six that he doesn't have an issue mixing escapist fare, such as the upcoming Space Jam: A New Legacy, in with his critically acclaimed performances in projects like Hotel Rwanda and House of Lies. The Golden Globe, SAG Award, and NAACP Image Award winner stars, alongside LeBron James and Cedric Joe, as villain Al G. Rhythm in the Malcolm D. Lee-directed Space Jam sequel that will be released in theaters and HBO Max on July 16th. If you prefer to see Cheadle on the other end of the entertainment spectrum, he also stars in the high-profile film No Sudden Moves, which was directed by Steven Soderbergh, as a small-time criminal in 1950s Detroit, Curt Goynes. Benicio Del Toro, Jon Hamm, David Harbour, Kieran Culkin, and the late Craig "muMs" Grant also appear in the film that is available for streaming on HBO Max.