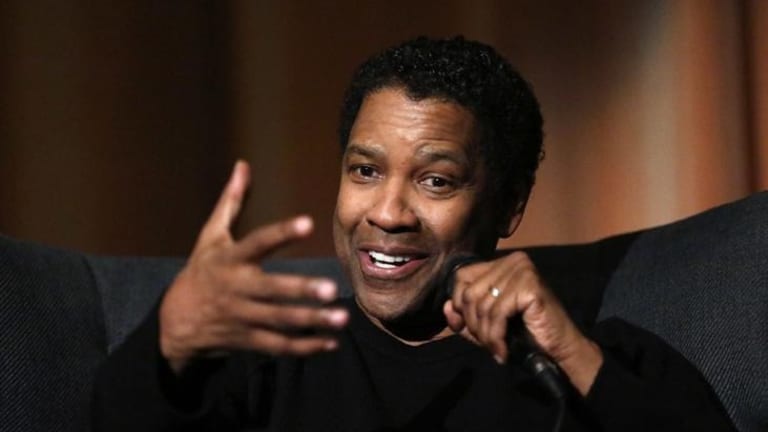 Denzel Washington's NAACP Speech is What Black Entertainers Need to Hear
Leave it to Denzel Washington to drop some serious inspirational knowledge like only he can.
He was accepting his very well deserved NAACP Image Award when he spoke about how hopeful, proud and happy he is about the upcoming class of Black filmmakers, actors, singers, writers and producers in what he refers to as the generation behind him.
First, he brings up August Wilson, the American playwright who wrote "Fences," in which he recently starred and directed.
After he praises the younger generation of artists that are representing the African American community, he gives "Moonlight" director mad props, as the crowd applauds. Denzel reminds the audience that Jenkins wrote up to 20 short films before getting "Moonlight" made.
Then he did something awesome. He actually single-called out black actresses for their bravery in taking on roles that are difficult to portray, and difficult to bring to life to American audiences. Among the actresses he singled out were Kerry Washington, Taraji P. Hensen, Olivia Spencer, and his latest co-star, Viola Davis.
"Ease is a greater threat to progress than hardship," Denzel told the crowd.
He ended his poignant and heartwarming speech of strength and dignity with a mic-dropping moment if ever there was one when he capped off his speech with a simple, "See ya at work."
Watch Denzel's incredibly moving speech in its entirety below: