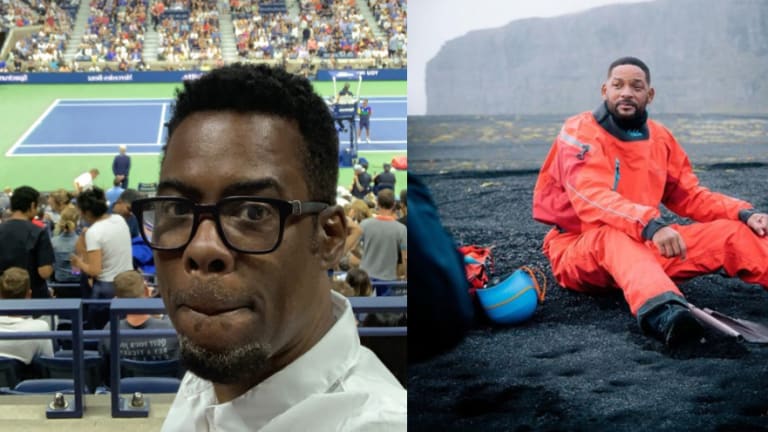 Heard on the Street: Chris Rock Says He 'Shook' Off Will Smith Slap
Chris Rock is using comedy to address the now-infamous Will Smith slap four months after the incident occurred during the 2022 Oscars.
"Anyone who says words hurt has never been punched in the face. [...]" 

"I'm not a victim. Yeah, that shit hurt, motherfucker. But I shook that shit off and went to work the next day. I don't go to the hospital for a paper cut."
– Chris Rock addresses the now-infamous Will Smith slap during his comedy set at PNC Bank Arts Center in New Jersey on Sunday, July 24. Rock's most direct response to the incident comes four months after Smith slapped him for joking about Jada Pinkett Smith's bald head, while Rock was presenting the best documentary category at the 2022 Academy Awards. After storming the stage and assaulting Rock, Smith went back to his seat in the audience and yelled, "Keep my wife's name out your f–king mouth!" Rock, who is currently co-headlining a comedy tour with Kevin Hart, seems to suggest that his punched face hurt just as much, if not more, than Pinkett Smith's hurt feelings. Rock also called Smith "Suge Smith," a reference to the now-incarcerated CEO of Death Rock Records Suge Knight, during his performance. Although Rock is handling the incident with comedy, the fallout from it is likely to last beyond Smith's resignation from the Academy.