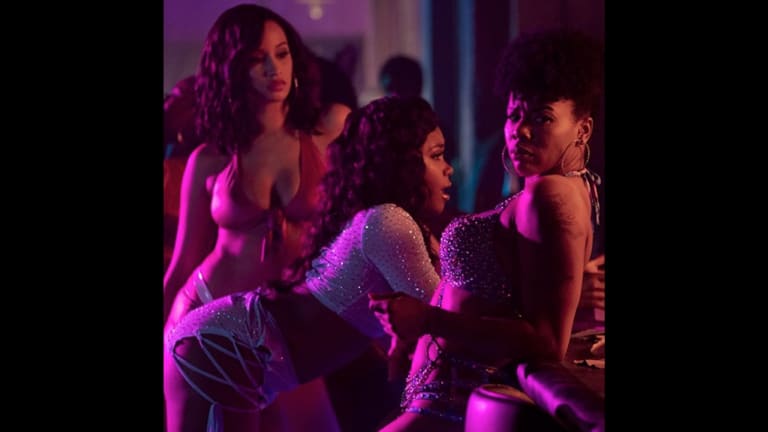 Catch Up on Starz's 'P-Valley' [VIDEOS]
P-Valley "follows the lives of strip club dancers working down in the Dirty Delta."
Starz premiered P-Valley on July 12th, but you still have time to catch up on the Dirty South strip club-focused series before episode 3 airs on Sunday, July 26th. Here's what to expect from Katori Hall's creation in its first season.
The official synopsis of the eight-episode series is: P-Valley "follows the lives of strip club dancers working down in the Dirty Delta." It stars Brandee Evans as Mercedes, Nicco Annan as Uncle Clifford, Shannon Thornton as Keyshawn, Elarica Johnson as Autumn Night, and J. Alphonse Nicholson as Lil Murda. All eight episodes have been directed by women: Tamara Davis, Karena Evans, Geeta V. Patel, Kimberly Pierce, Millicent Shelton, Barbara Brown, Sydney Freeland, and Tasha Smith.
Go inside the world of P-Valley, which showrunner Hall based on the play Pussy Valley. Hall hopes the show will de-stigmatize stripping and strippers. "I want people to respect what these women do," said Hall. "We're really talking about Black female sexuality from a Black female perspective."
Check out a clip from episodes 1 and a preview of episode 2, and catch up on P-Valley on the Starz app ahead of the premiere of episode 3 on Sunday, July 26th, at 8 p.m. Also, follow @pvalleystarz on Instagram for more info, including video clips, playlists from the episodes, and still photos from the set.