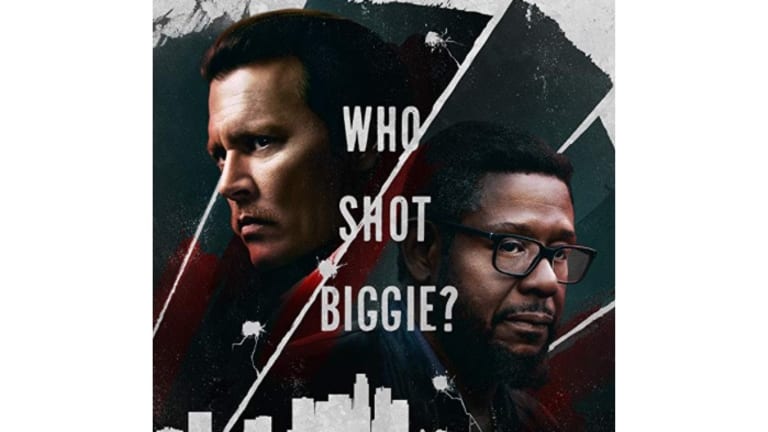 Biggie, Tupac Thriller 'City of Lies' Pulled One Month Before Theater Release
City of Lies will not be released in September, and it might be Johnny Depp's fault.
City of Lies, the film delving into the murder investigations of The Notorious B.I.G. and Tupac Shakur with Johnny Depp playing lead, has been pulled from the movie release schedule a month before it was slated to be released.
Global Road Entertainment was supposed to release the film on Sept. 7th in North America. However, the studio has postponed the release of City of Lies indefinitely and hasn't given a new release date. Reportedly, the studio doesn't want Depp to market the film because the film's location manager, Gregg "Rocky" Brooks, filed a lawsuit accusing Depp of assault and battery on the set on April 13, 2017.
According to Courthouse News Service, Brooks says Depp punched him twice in the ribs and yelled, "I WILL GIVE YOU ONE HUNDRED THOUSAND DOLLARS TO PUNCH ME IN THE FACE RIGHT NOW!" when Brooks didn't react.
​
​
City of Lies, which is based on Randall Sullivan's novel, is set around the time of the murder of Biggie, shortly after the murder of Tupac. Depp plays disgraced LAPD Detective Russell Poole, who has spent years trying to solve the cases. Forest Whitaker plays reporter Jackson, who works with Poole and they uncover corruption and lies through their investigation.
The trailer for the film was released on what would have been The Notorious B.I.G.'s 46th birthday, May 21, 2018.
​