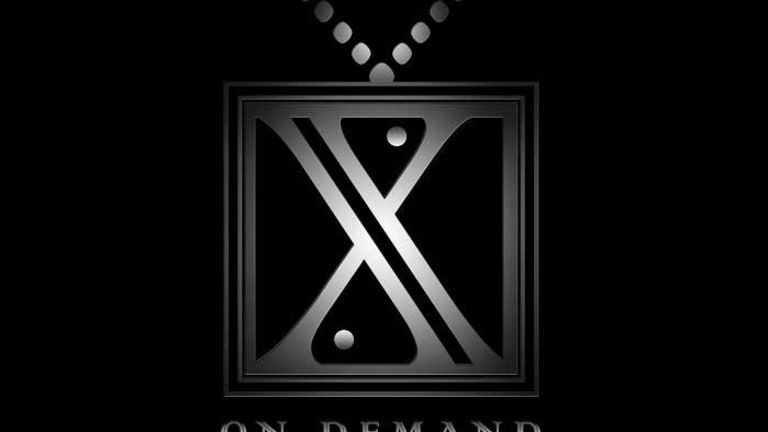 BHM and Chill with X Marks the Black Streaming
X Marks the Black productions and streaming service feature content that highlights the global Black experience.
In celebration of Black History Month (and beyond), allow us to introduce you to X Marks the Black, filmmaker Rashidah De Vore's multimedia entertainment company whose streaming content highlights the global Black experience.
X Marks the Black is comprised of two entities, X Marks the Black Productions and X On Demand streaming service. Think of it as Black Twitter setting the program schedule of your personal network. We all know traditional media doesn't often feature Black culture and when it does, it's not always in a positive light. X Marks the Black aims to combat that by championing and featuring Black content creators across the diaspora.
De Vore even chose a name for her company that celebrates Black History and is "a symbol of our progression at a pivotal time in American history." After chattel slavery ended in the United States, Black people began to exercise their full rights as human beings and some began to enter into legal contracts for the first time. But as we know from our history lessons, slave owners and state laws made it illegal for anyone to teach an enslaved person to read or write. Many newly-freed Black people were illiterate, so they were unable to sign their names to the contracts in which they were entering. They were advised to mark an "X" on the signature line. "Before being adopted into law as the more broadly accepted form of signature for the illiterate and/or disabled, the common perception held when one saw the letter 'X' on a signature line was that it was left by someone of lesser status, poorly educated, and more than likely Black," according to press materials. However, we know that behind the "X," our ancestors embodied self-determination, hope, ambition, and perseverance.
UPTOWN caught up with Rashidah De Vore to discuss how X Marks the Black is paving the way for diverse and progressive entertainment.
What was the impetus that brought you to founding X Marks The Black?
Rashidah De Vore: X Marks The Black was born out of my own frustrations as a writer and creator, constantly finding myself hitting a wall of producers and executives reciting the line, "Your work is great, but … we can't sell this to a white audience." I am a writer of mostly dramatic works, on things that affect the Black community, so from my standpoint, the white audience was never the one I was looking to impact or connect with, and I know I'm not alone in that experience or vantage point. I began mulling over the idea of what I could do to propel not only myself, but other Black writers and creators, forward in this industry. On December 31, 2016, I awoke from a dream about what I can't remember, but what I could recall was the phrase "X Marks The Black." I immediately jumped out of bed, wrote it down and began the process of bring the brand to life and the rest is history.
Why is a streaming service that caters to Black people necessary?
RDV: Simply put, because we're deserving of it too. Other platforms may not be as bold as to say outright that they cater predominantly to people of other races, but we have eyes and logical reasoning skills, so we can see and deduce that that is indeed the case. Unlike other platforms, we don't require films to have had success or recognition at multiple major film festivals to be considered. We don't require you to come through a set list of distributors or aggregators. We don't require top studio backing and million-dollar production quality. Unlike other platforms, we don't have systems in place that make it that much harder for Black filmmakers to not only have their work seen, but to make a profit from … While the track may be the same, the hurdles … of Black filmmakers are that much greater to jump over and many do not. X On Demand will be the platform that changes that.
Thinking of X's current streaming content, what's a must-see or a film/series that a newbie should definitely check out. Why?
RDV: Ganga and Hess is the first thing that comes to mind for me, which is odd because horror is not my typical cup of tea. It's a classic that's definitely, definitely not for everyone. It's intense, excessive, bold, shocking, yet a mesmerizing, captivating, and masterful expression of horror and art with the darkest of undertones. For something more on the light and family-friendly end, Hallways of Hope, a documentary on students and teachers at an elementary school connecting and learning through African art, culture, and history, is a great watch for all.
X On Demand allows you to watch shows and movies by Black creators via three subscription tiers: Silver (free), Gold ($4.99/month), and Black ($9.99/month).