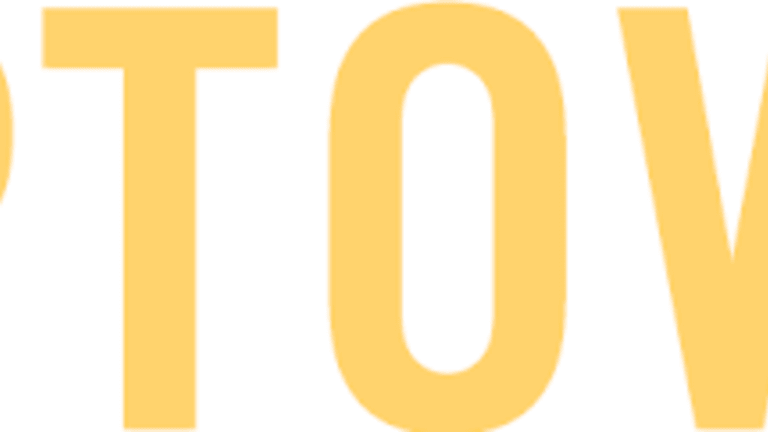 9 Questions with Chef Lawrence Page of 'Hustle & Soul'
Chef Lawrence Page Hustle & Soul is the latest series to join the WE tv reality show roster.
It focuses on Chef Lawrence Page and his ragtag group of servers, managers, and bartender as he attempts to elevate the famed Pink Tea Cup soul food restaurant to Michelin-Star status. Pink Tea Cup was established in 1954, and was initially located in the West Village. Many celebrities and notable people have counted it as a favorite in the past. The restaurant was slated to close as a result of financial hardship, but Page resurrected it and moved it to Brooklyn. During the premiere event in New York City, Page revealed that he was homeless for a time after purchasing the Pink Tea Cup. That's how dedicated he is.
After watching the premiere episode, it's obvious a Michelin Star is quite the lofty goal for the eatery. The main problem is the dissension between his staff. There are two cliques. Ana Lavender, Page's child's mother and general manager, has formed an alliance of sorts with Thandi Stewart, the floor manager. Their target is bartender Candice Roach, who mainly eats fried chicken behind the bar while gossiping about Page's clandestine romantic intentions towards her with Sana Akibu, who is supposedly the hostess of the restaurant, but there haven't been any scenes of her working in two episodes. The one bright spot among the staff is identical twin servers Dominic and Stefen D'Angelica, who often provide much-needed comic relief.
The other issue with securing that Michelin Star is the unprofessionalism. Stewart and Roach fought in the restaurant during the first episode, and arguments in front of customers aren't rare. In fact, the women of the Pink Tea Cup toss classist insults like "ghetto" and "hood rat" at each other like hair weave over their shoulders. All of this has proven to be "good reality TV," but likely won't elevate the reputation of the Pink Tea Cup.
After viewing the first and second episode, which airs tonight on WE tv at 10 p.m., I sent Chef Lawrence Page questions about how he plans to secure a Michelin Star for the Pink Tea Cup, how the drama will affect the restaurant's reputation, how he came to hire three women who are in love with him, and more.
UPTOWN: How did you discover your love of cooking soul food?
Lawrence Page: Growing up in a southern household, I watched my mother cook full meals without any of the fancy tools that I saw chefs using, and that's when I fell in love. Everything was cooked with her heart and that's what I carry with me to this day.
U: Describe your soul food style.
My soul food style is a bit unconventional. I like to take new and fresh ingredients that you would typically find in other cuisines from around the world and incorporate them into traditional southern dishes. This allows me to give a fresh new outlook on a staple like grandma's fried chicken.
U: Why do you think soul food is having a "culinary moment" now?
I don't believe it is, and it never has in the last 50 years. I'm giving it its moment, and I'm going to keep working at it until culinary institutes are teaching [the art of soul food] around the world.
U: What was your involvement in The Pink Tea Cup when it was in the West Village? Full disclosure: I ate there twice and the experiences left a bad taste in my mouth, even though the food was tasty.
I grew up knowing the Pink Teacup as a place where celebrities could hang out and eat, so when I saw that it was closing its doors after over 40 years, I didn't feel comfortable with letting such an institution go.
U: It seems your staff serves up more drama than food. Are you worried that the restaurant will become more known for unprofessionalism than an awesome meal?
I'm worried, I'd be crazy to say that I wasn't! But I do understand the passion and hunger for success that my staff has, so hopefully we can come together and find a way to channel that passion into hard work!
U: Please explain your "cash only" philosophy. It seems counterproductive in this digital age in which most millennials don't carry cash. Plus, it could limit the amount patrons are prepared to order.
We've been cash only since 1954. Most restaurants are becoming cash only because it's a lot easier on everyone financially. We stay away from debt. You can't spend what you don't have! Gone are the days of restaurants pulling 200k credit lines to pay for a refrigerator, when they're not even breaking even, especially with banks charging astronomical processing fees on swipe transactions.
U: What's the one dish a newcomer to the Pink Tea Cup should try and why?
For brunch, I would suggest that everyone try the Holy Trinity Shrimp and Grits. And for dinner, for sure, the classic southern staple of buttermilk fried chicken with six-cheese baked mac and cheese and collard greens.
U: How did you manage to hire three women who are in love with you?
It wasn't my intention, but when you have that ?thing? that women recognize love comes naturally.
U: What steps are you taking towards securing that Michelin Star?
I'm making sure that I keep up with consistency, cleanliness, culture, atmosphere, and of course the taste!
Hustle & Soul airs Thursdays on WE tv at 10 p.m.