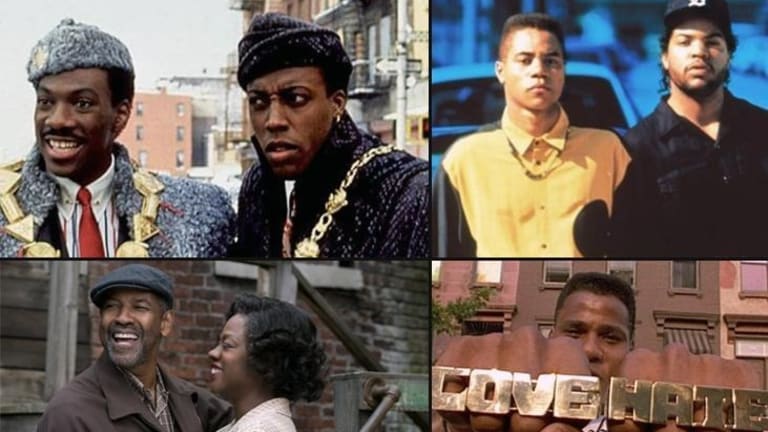 5 Black Films That Beat Out White Films In The Box Office
A common excuse for movie producers and executives is to say that Black films don't sell as well as white films.
So here are 5 black films that beat white films at the box office:
5. Get Out (2017)
Get Out is truly an underdog story! With a budget of $4.5 million it made $33 million in its opening weekend and was number 1 in the box office. To date, it's made $229 million worldwide. Even in its third week against Logan and Kong: Skull Island it stayed at number 3 in the box office.
4. Ride Along (2014)
Kevin Hart and Ice Cube are two names you know are going to bring in money! Ride Along in its opening weekend made $41 million. It beat Cloverfield for the highest domestic grossing movie with a January release. It stayed in the number 1 box office spot for 3 weeks and grossed $154 million worldwide.
3. Hidden Figures (2017) 
Hidden Figures was the highest grossing Oscar-nominated film for the 89th Academy Awards. Internationally, it earned $229.6 million. In its opening weekend, it dethroned Rogue One and La La Land in revenue.
2. Straight Outta Compton (2015)
The N.W.A biopic earned $60 million in its opening weekend. It beat out The Man From U.N.C.L.E. Overall the film made $201.6 million. It is the fourth biggest August opening for a movie and it also surpassed Walk The Line for the highest grossing musical biopic.
1. The Fate of the Furious (2017)
You might not consider The Fate of the Furious a black film but with a diverse cast with Ludacris and Tyrese in the main cast and directed by F. Gary Gray (director of Straight Outta Compton) it definitely was the qualifications. It's also the only black film who has passed the $1 billion mark in box office revenue. So far worldwide it has earned $1.2 billion.