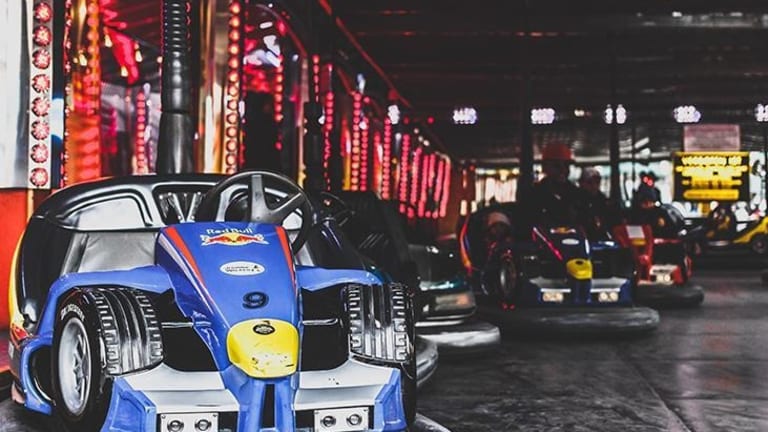 3 Bachelor Party Ideas Other Than Sin City
3 Bachelor Party Ideas Other Than Sin City
If you are lucky enough, one day you will meet someone special, decide to spend the rest of your days with her and get to experience the best day of your life: your bachelor party.
Las Vegas is the gold standard for a good time but it can get a little predictable. If you're planning a stag party for yourself or a buddy and want something beyond Vegas, consider a unique shindig like one of these.
​1. Go skydiving
If an adrenaline rush is what you and your boys are looking for, consider the daredevil's pastime of skydiving. Whether you opt to go up in a plane and free fall or go to an indoor skydiving arena, you can experience the excitement of floating midair for your bachelor party. If you have never jumped before, don't be scared! Your first jump will always be a tandem and will follow proper safety training. Besides, you don't want to chicken out in front of your bros, do you?
2. Take a whiskey distillery tour
Is there any drink manlier than a smooth, top-notch whiskey? The unofficial drink of manhood is distilled all over America so chances are you have a few distillers near you. Plan a tour for the gang at a whiskey distillery where you will learn the rich history of the beverage and get the chance to sample and taste different makes. If a distillery is not in the cards, you can always arrange a private tasting at the upscale bar of your choice. This option also works for beer breweries and wine vineyards if that is more your vibe.
3. Road Trip!
Just because Las Vegas is off the table, it doesn't mean that all road trips need be. Pack up the crew and do a destination stag party to some place significant to the groom. Plan a trip to the Rock and Roll Hall of Fame in Cleveland or to the slopes of Colorado. Rent a beach house on your nearest coast or trek up to the closest mountain range and camp with your pals. It will be like a much-needed vacation before the chaos of the wedding.
Before you say "I do," you've got to have one last big hurrah with your boys to celebrate all the good times you've had and the new adventure you are about to begin. Las Vegas is fun and wild but different takes on the bachelor party offer times you and the squad won't soon forget.