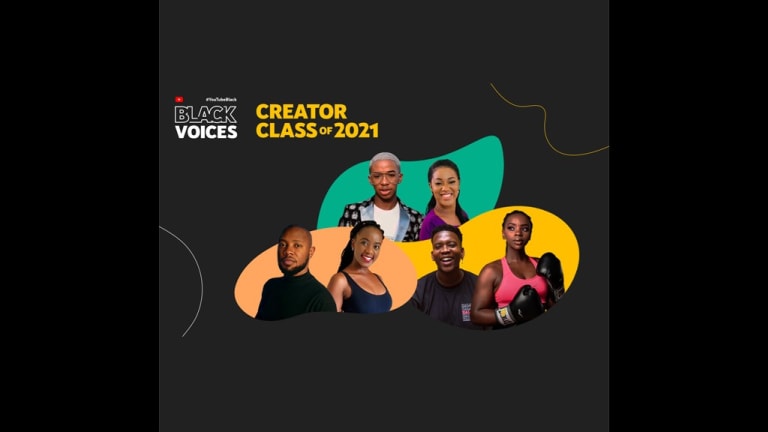 YouTube Announced Its 2021 #YouTubeBlackVoices Creator Class
There are 132 participants from North America, South America, and Africa in the 2021 #YouTubeBlackVoices Creator Class.
Earlier this week, YouTube proudly announced the #YouTubeBlackVoices Creator Class of 2021, which consists of 132 Black content creators and artists from the U.S. and Brazil, Kenya, Nigeria, and South Africa.
Not only is YouTube celebrating Black creatives and their contributions to entertainment, science, wellness, beauty and more with the Creator Class, but it also is investing in them. Participants in the program will benefit from the #YouTubeBlackVoicesFund grant program, and will have access to training workshops intended to help grow their voices and presence on the video sharing platform.
"Black creators and artists have played an important role in shaping the culture on YouTube," wroteMalik Ducard, VP of Responsibility at YouTube. "From fashion and comedy to politics, learning and wellness, and with innovations and contributions in every genre of music, Black creators and artists have propelled our platform forward. The #YouTubeBlack community is filled with so many talented, brilliant, passionate, and driven creatives, and we're honored to equip these awesome creators and artists with additional resources to match their drive."
With the racial reckoning across the world that 2020 ushered in, it would be easy to assume YouTube was attempting to placate its Black audience with the #YouTubeBlackVoices Creator Class. However, this program isn't just a 2021 thing and YouTube says its goal is to invest in the content development of more than 500 Black creators and artists across the globe.
"We believe that Black stories matter. That is why we created the #YouTubeBlack Voices Fund, a global, multi-year commitment to center and grow Black creators and artists on our platform, as well as to produce and acquire new YouTube Original programs, focusing on racial justice and Black experiences," Ducard wrote. "As part of this Fund, we developed the #YouTubeBlack Voices grant program — an initiative dedicated to equipping and amplifying Black creators and artists with the resources to succeed on our platform."
In addition, YouTube continues to make product and policy changes that make Black creatives and users feel protected to share their stories, including addressing harmful and hateful comments.
Thirty-two of the participants are from the U.S., and the 100 others call South Africa, Kenya, Nigeria, or Brazil home. Get an introduction to all the creators here. And be sure to check out the content of Tarek Ali, who opines about current events, fashion, LGBTQ+ issues, travel, and more, and Kelly Stamps, whose channel features content about minimalism, food, travel, inspirational stories, and more.