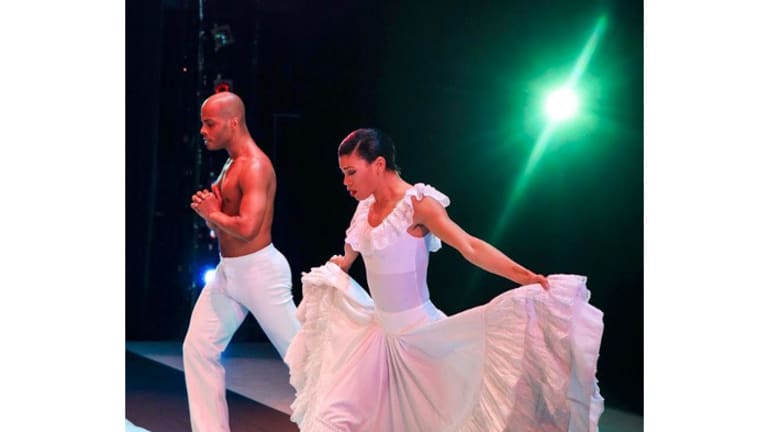 Weekday Distraction: The Alvin Ailey Show Must Go On [VIDEO]
The coronavirus pandemic hasn't stopped the Ailey dancers from performing "together."
For more than sixty years, the Alvin Ailey American Dance Theater has delighted audiences with its performances and programs. During the COVID-19 pandemic, though, the Ailey stages around the country and classrooms at The Ailey School have gone dark. Yet the Company hasn't left its extended cultural family hanging, and is still giving us a little Revelations …
To be specific, Ailey II's New York season will no longer take place from March 25th to April 5th, but performances may be rescheduled for a later date. Ailey has also suspended performances during the 21-city U.S. tour through March 30th. In addition, Ailey Extension and The Ailey School classes are currently on hiatus until March 30th. Log onto Ailey's website for information on refunds or rescheduling.
Fingers crossed social distancing and self-quarantines are no longer necessary when Ailey's Lincoln Center engagement is supposed to open June 10 through 14th.
Now that we've gotten the business out of the way, now it's time for a Weekday Distraction (aka a coronavirus distraction). Check out the Ailey dancers' rendition of "I Been Buked" from Alvin Ailey's world-renowned Revelations in a video posted to Instagram and Facebook. The video features (in order of appearance) Solomon Dumas, Akua Noni Parker, Miranda Quinn, Danica Paulos, Hope Boykin, Jacquelin Harris, Yannick Lebrun, Constance Stamatiou, Brandon Michael Woolridge, and Patrick Coker. It was edited by Danica Paulos, and was the brainchild of Miranda Quinn.
This series, which Ailey has tagged #TheShowMustGoOn, may be an ongoing series during the pandemic, since the Company asked viewers to reveal the pieces they'd like to see next. I personally would've liked to see the entire Revelations, but I realize logistically that might not feasible. What pieces would you like to see the dancers perform?