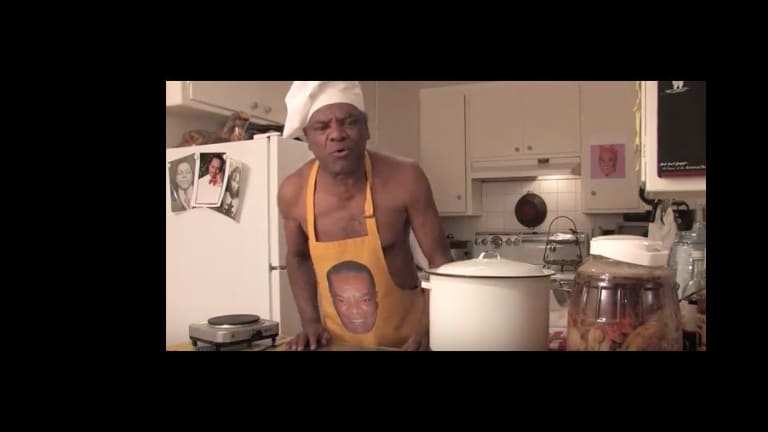 Weekday Distraction: Have You Seen the Late John Witherspoon's Cooking Show?
Looks like we should've added "cook" to the late John Witherspoon's long list of talents.
About 10 years ago, the late John Witherspoon launched his cooking show, Cooking for Poor People, on his YouTube channel.
The comedian and actor covers everything from frying chicken wings to making an egg "sammich" to seven bone roast to ho cakes in the 19 episodes of the series. The last episode of Cooking for Poor People was uploaded just five months ago and Pops, as he was affectionately known, details how to make gumbo.
He appears in each episode wearing a chef's hat and apron that does little to conceal his nipples, and cooks in an average-looking kitchen.
Witherspoon passed away suddenly at his Sherman Oaks home last October, at the age of 77. He was remembered by many who worked with him in Hollywood, including Ice Cube, Regina King, and Marlon Wayans.
Check out a few episodes of Witherspoon's Cooking for Poor People series below.