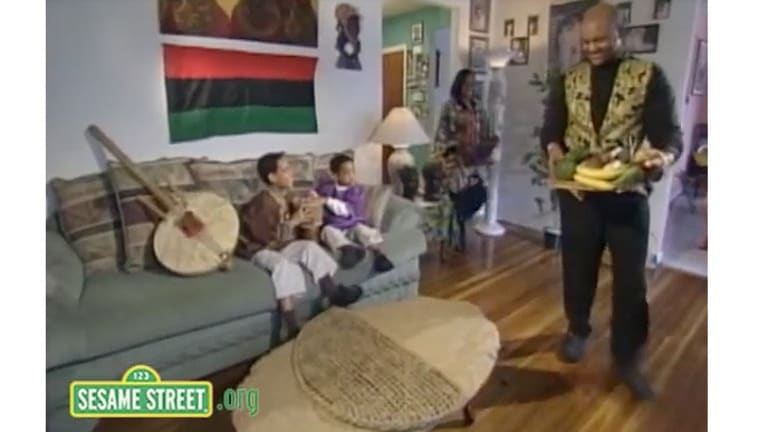 Weekday Distraction: All About Kwanzaa with Tyler James & Tyrel Jackson Williams
Tyler James Williams and his brother explain Kwanzaa in this throwback Sesame Street clip.
For the second day of Kwanzaa and Throwback Thursday, we're highlighting this throwback clip of Tyler James Williams and brother Tyrel Jackson Williams celebrating the holiday with their family on Sesame Street.
The Williams brothers are shown lighting the seven candles of the Kinara. The seven candles — three red, one black, and three green — represent the seven principles of Kwanzaa: Umoja (unity), Kujichagulia (self-determination), Ujima (collective work and responsibility), Ujamaa (cooperative economics), Nia (purpose), Kuumba (creativity), and Imani (faith).
The brothers frequently appeared on Sesame Street in the early-2000s. Tyler would go on to star in Everybody Hates Chris, and appear in the Dear White People film and The Walking Dead. Tyrel starred in Disney XD's Lab Rats and IFC's Brockmire.