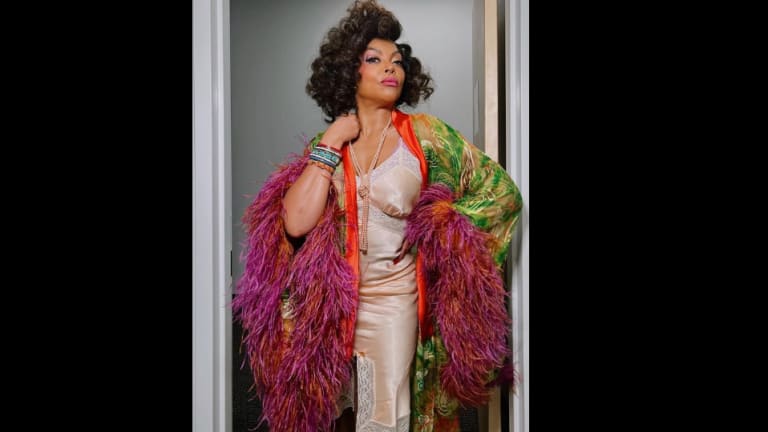 Heard on the Street: Taraji P. Henson Is Aging on Her Terms Only
Taraji P. Henson isn't letting the world or Hollywood dictate how she ages because the only things that feel a little older than 30 are her knees.
"Yes, applaud that! You know why? I want to be the representation for women that your sexy […] never dies until you're in the box […] Listen, it's how you feel. I decided I wasn't going to allow the world, men of this industry to dictate how I live my life and how I age. I'm going to turn 50 just like I turned 30, except, you know, my knees are a little different. But I'm not going to buy into 'my career is over' or 'life for me is over' or 'my sexy is over' or 'I shouldn't wear this.' I'm going to do what I feel."
— Taraji P. Henson explains her approach to aging on The Kelly Clarkson Show after the host expressed shock that Taraji is 51 years old. The talented and beloved actor, who took on the role of Miss Hannigan in NBC's Annie Live! last night, was explaining to Clarkson how her connection to the iconic rags-to-riches musical goes all the way back to kindergarten. Taraji quoted the show's tweet of the clip and captioned it, "I SAID WHAT I SAID." Watch her interview below.