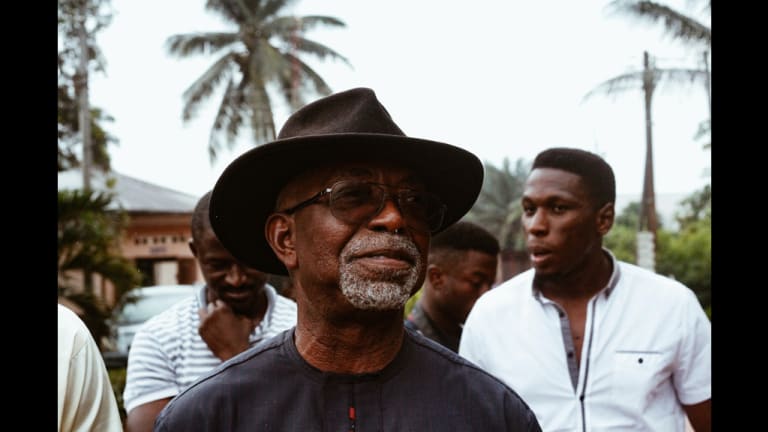 Stir Dad a Cocktail as Iconic as He Is -- An Old Fashioned With a Twist
Not sure what to give your dad for Father's Day? An Old Fashioned cocktail care package will make an impact.
Most of the usual Father's Day gifts aren't going to cut it this year. Ties? Dad has enough of those for Zoom meetings that don't even require pants. Sports equipment? Dad should be staying his behind home. Liquor? Well, now we're talking because Dad could always (responsibly) use a drink. Introduce your dad to the new signature recipes for the Old Fashioned, which Google recently announced as the top searched cocktail in seven states and Washington, D.C. This time around, the classic Old Fashioned is tweaked with Grey Goose Vodka and Santa Teresa 1796 aged rum. If your father doesn't take himself too seriously and enjoys a little experimentation, then these cocktail recipes are for him. All you have to do is gather the ingredients for his Father's Day cocktail care package.
Grey Goose Old Fashioned
Ingredients:
2 oz Grey Goose Vodka
2 bar spoons demerara sugar
1 dash of hot water
1 dash of angostura bitters
1 orange zest
Method: Add the sugar and water to a rocks glass, stir to dissolve. Add orange zest. Slowly trickle in Grey Goose and cubed ice, piece by piece, stirring throughout. Top with cubed ice to serve.
Santa Teresa 1796 Old Fashioned
Ingredients:
1.5 oz Santa Teresa 1796
0.25 oz demerara syrup
4 dashes angostura bitters
Garnish: orange or lemon twist
Method: Build all ingredients in a mixing glass. Stir 30-40 seconds. Pour over ice in a double old-fashioned glass. Garnish with an orange or a lemon twist.