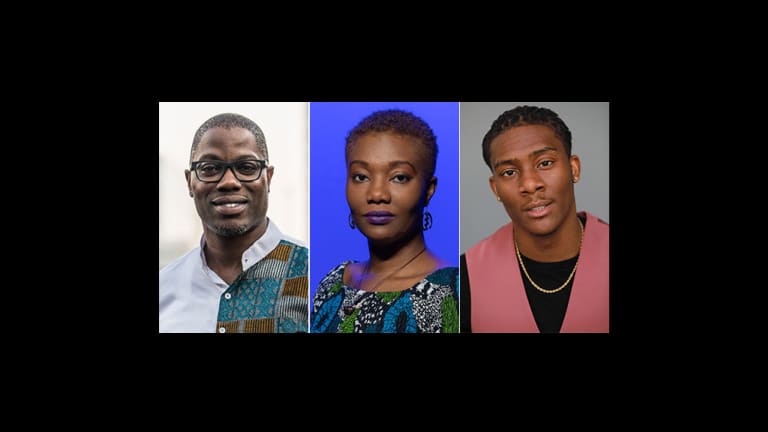 'Saltwata Vibes' Docu Will Explore Identity & Music of Gullah Geechee Culture
Can music be the vehicle to represent, advance, and modernize Gullah Geechee culture?
Film producer Sherard "Shekeese" Duvall, founder of OTR Media Group in South Carolina, has partnered with siblings Sara Makeba and Simeon Daise to produce a feature-length documentary that explores the challenges the Daises' generation of Gullah Geechee face as they try to find an identity "within a culture, that is within a culture, that is within a culture." The film will also focus on whether a contemporary Gullah Geechee sound can represent the culture, while evolving and modernizing it. The working title for the 90-minute film that is slated for a Spring 2022 release is Saltwata Vibes: Sankofa Seeds from Geechee Roots.
If you grew up watching Nickelodeon in the 1990s, then the surname Daise should be familiar to you. Sara Makeba and Simeon Daise are the children of Ron and Natalie Daise from the popular children's series Gullah Gullah Island, which focused on a family living on an island off the coast of South Carolina and brought Gullah Geechee history and culture to a mainstream audience during its four-season run. Simeon also starred, alongside his parents, in the program.
Sara is eager to build on the foundation her parents created by introducing Gullah Geechee history to a nationwide audience. "As a public historian and Afrofuturist, I'm excited to highlight that the evolution, creativity, and agency of Gullah Geechee people and culture is as important as the incredibly significant history," she said in a press release.
Executive producers Duvall, Simeon, and Sara hope Saltwata Vibes will determine whether new, unique, and contemporary music born from Gullah Geechee roots can keep the culture alive. African Diasporic communities around the world have created vehicles — food, fashion, music, language — to advance, evolve, and diversify their culture. So it's quite possible for music to do that for Gullah Geechee.
"We need our own sound, something that can go along with the way we talk and the way we live now," said Simeon in a press release. "No different than any other enslaved African descendants from around the world have been doing for years. Jamaicans have Dancehall; there is Soca and Zook in the Caribbean, but what about the Gullah?"
Simeon also pointed out how outsiders have taken advantage of Gullah Geechee culture for their own inspiration. "Gullah culture has been the inspiration and foundation behind so much cultural evolution and progress," he said in media materials. "Our culture is seemingly a goldmine that everyone has cashed in on, except for us."
Saltwata was made possible through the Southern Documentary Fund's (SDF) Research & Development grant that was awarded to Duvall. It is funded by support from the John D. and Catherine T. MacArthur Foundation.
"[Saltwata Vibes] is the first of several feature-length documentary projects that [OTR has] currently under development," said Duvall in media materials. "We started this company with a laser vision on bringing untold stories to the world that reflected the African Diaspora, particularly in South Carolina. As a [South Carolina] native, I personally wanted to use my resources to push stories like this into the national and international spotlight. Which is why I am so grateful to SDF for giving us the first push to do just that."