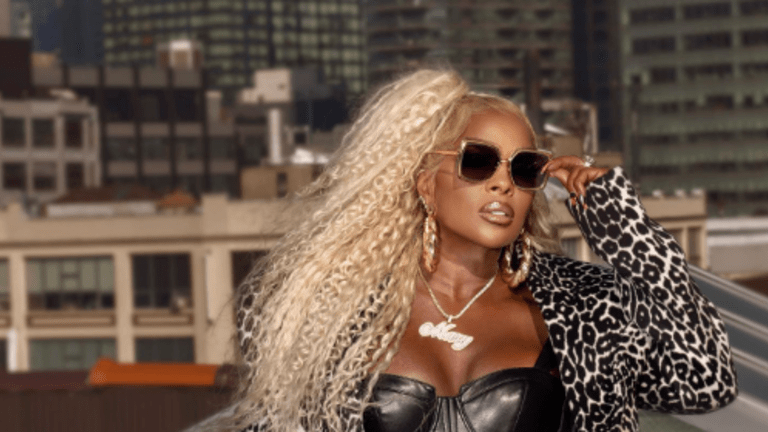 Quick Pic: Mary J. Blige Celebrates Birthday at Brooklyn Chop House
See Mary J. Blige and Fat Joe celebrating her birthday at 47 Below at Brooklyn Chop House Times Square, which is owned by Don Pooh.
New York native Mary J. Blige chose to celebrate her 52nd birthday on January 11th in the Crossroads of the World at Brooklyn Chop House Times Square. The intimate gathering also opened the restaurant's new private space 47 Below.
Rapper Fat Joe, style maven Misa Hylton, Brooklyn Chop House owner Robert "Don Pooh" Cummins, and others joined MJB for the festivities, while DJ SnS provided the night's soundtrack. Both Joe and Cummins consider Mary to be a sister and were happy to help her celebrate.
All the guests sang "Happy Birthday" as a large cake complete with huge sparklers was presented to the Capricorn.
47 Below is a private members-only venue below the streets of Times Square. In an instagram post, Cummins wrote that Joe described 47 Below as, "It's the VI, VI, VIP…..not for everyone."
See more pics below.