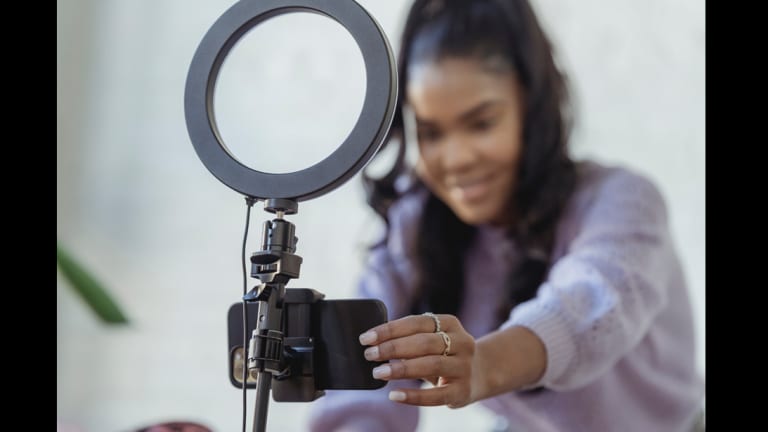 Patreon Welcomes BIPOC Content Creators to 'Pull Up'
Patreon's incubator and generative community Pull Up was developed by creators of color to help other creators of color grow sustainable businesses.
In an effort to bridge the gap between what BIPOC content creators are paid and the compensation their white peers receive, Patreon launched yesterday Pull Up, an incubator and community on the membership platform.
It's a sad fact that in most industries, if not all, there's a wage gap between BIPOC and white people, and content creation is no different. In fact, a 2021 study found that content creators of color were paid 29 percent less than their white counterparts. For this reason, Patreon wanted to develop a space in which Black and Brown creatives can access capital, content, and a community that includes their peers and industry leaders in order to grow profitable and sustainable businesses. Pull Up is the brainchild of Patreon's Head of Creator Initiatives for the Creator Success Team Hewan Abebe, whose music and entrepreneurial career journey inspired the initiative, and she worked closely with some of the biggest tastemakers today, including Issa Rae's HOORAE and Amanda Seales's Smart Funny & Black, to build the platform. Pull Up is a generative incubator in which the content creators are expected to "pull up" the next generation.
Through the Pull Up Salon Series, a series of community events, panels, and workshops, creators of color who are leading the industry will share their entrepreneurial, creative, and community-building expertise with Pull Up participants. Any creator can join the Pull Up Community to learn from and connect with their peers regardless of their ethnicity. However, only select Patreon members will be invited to apply for funding from the incubator as Creative Partners.   
Ten to 15 Creative Partners, including Seales, video and podcast franchise RT TV, sculptor and artist Tina Yu, singer and songwriter Jade Novah, and entertainer Durand Bernarr, will be admitted into the incubator program, but they will also have to meet this criteria as laid out by Abebe in order to apply:
Creator/Market Fit: It's critical that the creator has had some success identifying what their audience wants and has demonstrated the ability to meet them.
Upcoming work: The program is best equipped to serve creators who have work coming into the world in the next few months. The program is less equipped to deliver value if the creator is in a down cycle or will not be releasing work in the coming six months.
Desire to grow: The program requires a high degree of investment from both Pull Up and the creator. The most fruitful engagements are with creators who are as committed to their growth as Pull Up is. The growth can be in revenue/sales, team building, and reach as long as there is a desire to evolve. 
Prior to the launch of Pull Up, UPTOWN caught up with Abebe to learn a little more.
How long did it take to bring Pull Up from concept to fruition?
Hewan Abebe: Patreon's Creator Success team has been working on Pull Up for over one year. We took our time so we could build something intentionally designed to serve this group of creators as well as to ensure its sustainability over time. There have been a countless number of people who have engaged with and supported the program building it to what it has become. The incredible humans and advocates both internally and externally are at the core of the Pull Up community. We're excited to continue the work and share the stories of creator growth.
Do you think Pull Up will have an effect on the theft of BIPOC creators content, ideas, intellectual property, etc. on other social platforms? And if so, how?
Hewan Abebe: When someone posts their content online, there is always a risk that someone else will copy or claim it as their own. While Patreon will never be able to completely combat this reality, our business model aims to equip creators with a safer and more controlled environment to share their content. On Patreon, communities are formed amongst loyal and devoted fans, who respect and value creators so much that they're actually willing to pay for their content –even with the infinite amount of free content available everywhere they look.
Pull Up was created by Patreon's Creator Success team and exists as its own incubator and creative community inside the larger Patreon ecosystem. The resources available for Pull Up members have been specifically designed for creators of color by creators of color, who have already walked through the world knowing the risks and downsides of content theft. Our hope is that, by equipping as many creators of color as possible with the tools they need to build profitable businesses from their content, and continuing to be a voice against this issue, the ongoing theft from creators of color everywhere will lessen across all platforms.
Learn more about Pull Up at PullUp.Patreon.com.