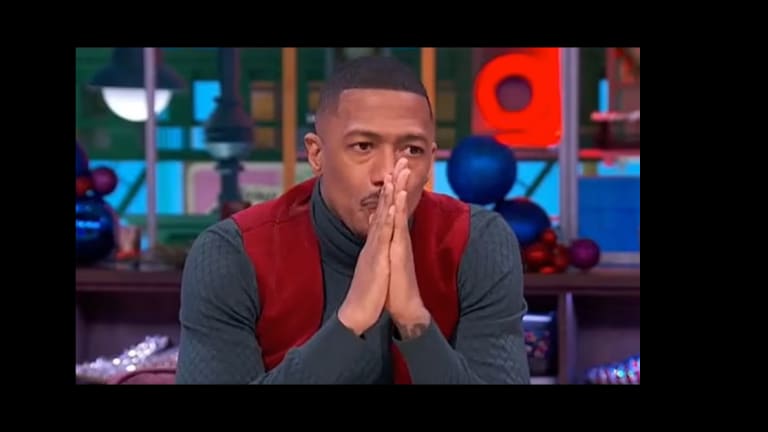 Heard on the Street: Nick Cannon Is Praying for Strength After Son's Death
Nick Cannon opened up about how his faith is comforting him following the death of his 5-month-old son Zen Scott Cannon from a rare yet aggressive brain cancer.
"You pray for miracles. Coming from a faith-based background, it's not for the miracle to do something that's unknown to us, but it's really for the things that we can find comfort in. So I asked for the miracle of strength to be able to be here today, and that I find that peace that surpasses all understanding."
"I'm taking it as my therapist says, five minutes at a time. I'm optimistic in finding the purpose through all of the pain, so I'm attempting to smile, I'm attempting to be the high-frequency individual that I've set out to be, but along the way there's definitely some curves in the journey, so I'm taking it five minutes at a time."
"We were having quality-of-life conversations. We could have had that existence where he would've had to live in the hospital, hooked up to machines, for the rest of the time. From someone who's had to deal with chemotherapy before, I know that pain. To see that happen to a 2-month-old, I didn't want that. I didn't want him to suffer."
— Nick Cannon shared with TODAY's Hoda Kotb that he is leaning on his faith to give him strength following the death of his 5-month-old son Zen Scott Cannon earlier this month. The entertainer and host also revealed that he and Alyssa Scott, Zen's mother, decided not to pursue chemotherapy for their son who was diagnosed with glioma, a rare and aggressive form of brain cancer. Cannon, who played St. Nick for the kiddos at St. Mary's Kids hospital, has experience with chemotherapy from his treatment for lupus, an autoimmune disease. Earlier this week, he shared a video of him getting a tattoo of Zen as an angel, captioning the Instagram Reel with, "Had the privilege to host an Angel on this earth for a short period of time, but his energy is Eternal and will always be by my side. The strength in my rib. Zen Scott Cannon."