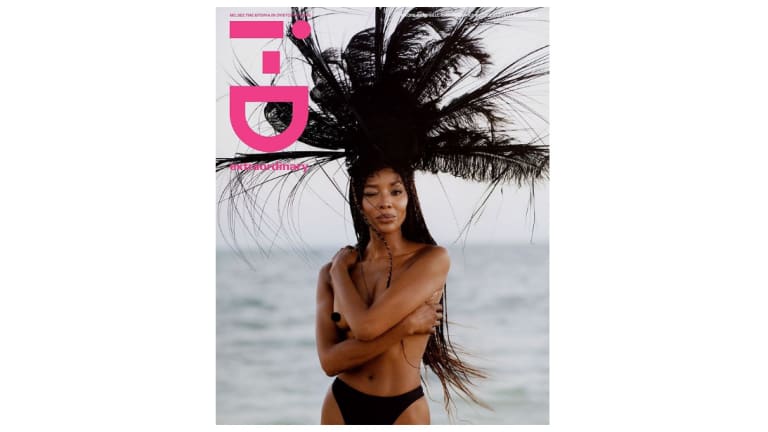 Heard on the Street: Naomi Campbell on Shooting 'i-D' Cover in Kenya With Black Creatives
Supermodel Naomi Campbell stressed the importance of representation behind the camera, as well as in front of the lens.
"When I'm in Kenya there are days that are less hectic than others, but I'm always busy. I'm being more careful at the moment because of the situation with COVID, but I still saw the kids in the orphanage that I support, I didn't want to let them down. I want to reach as many people as I can. I want to spread awareness. There's a part of me where, if I love something, I want the world to know about it […]
"It was just very real, very organic. And I felt proud, humbled and happy to be part of a shoot with young creatives that are all my skin colour, and that I'm getting to work with them after so many years of being in fashion industry. It's very rare that this has happened to me. Luis is the third photographer of colour I've worked with in my whole career in fashion.
"When you see these images, I hope you see that Kenya is beautiful, that Africa is beautiful. I think people now are going to really open their minds and start to understand that real beauty is in Africa. There are so many gems, so many hidden secrets. I've been coming here since 1994 and I'm still discovering things."
— Naomi Campbell shares her love of Kenya, where she has a home, with i-D for the "Utopia in Dystopia Issue," which she covers wearing a feathered headpiece by Maximilian and a pair of Same Swim briefs. The supermodel also stressed the importance of representation behind the camera and scene, as well as in front of the lens. Naomi also told the outlet that Luis Alberto Rodriguez, who shot the cover and accompanying images, is only the third non-white photographer she has worked with in her decades-long career. Carlos Nazario styled the shoot, and Jawara styled Naomi's hair in a series of beautiful 'dos and Bimpe Onakoya completed the makeup with the help of Naomi, herself. Naomi models more dramatic looks, including a crystal-encrusted color-blocked catsuit by Christopher John Rogers, inside the magazine's Spring 2021 issue.