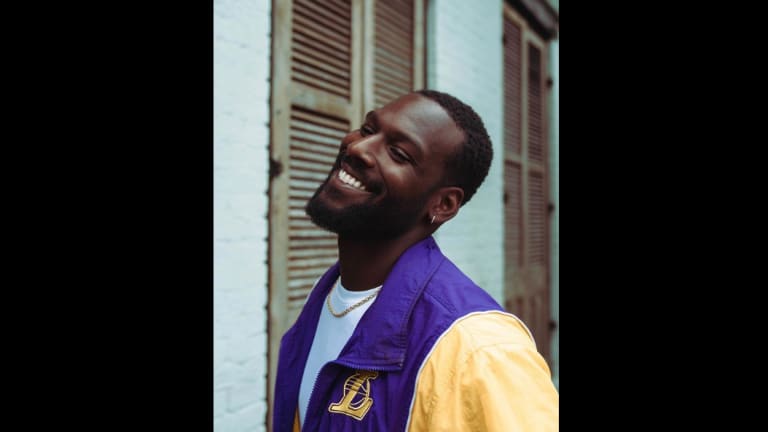 Heard on the Street: Kofi Siriboe on Being a Proud Mama's Boy
Queen Sugar star and Girls Trip hottie Kofi Siriboe has no problem admitting his mother is his best friend and role model.
"I mean, we spend so much time together and she taught me so much. She never made it feel like it was a burden, you know, and that's the biggest gift you can give somebody, to show them that kind of love [unrelentingly]. She's my role model, she's my best friend, and she's my mom. She happens to be my mom too, so yeah, there's no second thought in showing her that love back."
— Kofi Siriboe, who plays Ralph Angel Bordelon on Ava DuVernay's Queen Sugar on OWN, explains why he's proud to be a mama's boy during the September 27th edition of Tamron Hall. Host Tamron Hall welcomed Siriboe and his mom Koshie. Siriboe also opened up about working with Hollywood heavyweights DuVernay and Oprah Winfrey:
"Man, it's a blessing. I think my mom raised me right. She taught me how to navigate in this world and I think just being so familiar with a love like that, naturally I connect with those kinds of people so, you know, from Ava to Oprah, they always kind of felt like mother figures in an industry that's not really lovey dovey like that. It's still Hollywood so it's beautiful to be on set. I think I've worked with over 40 different female directors of all kinds of everything and, yeah, I think that's one of the coolest parts about the show [Queen Sugar]."
Check out clips from Hall's interview with Siriboe below.