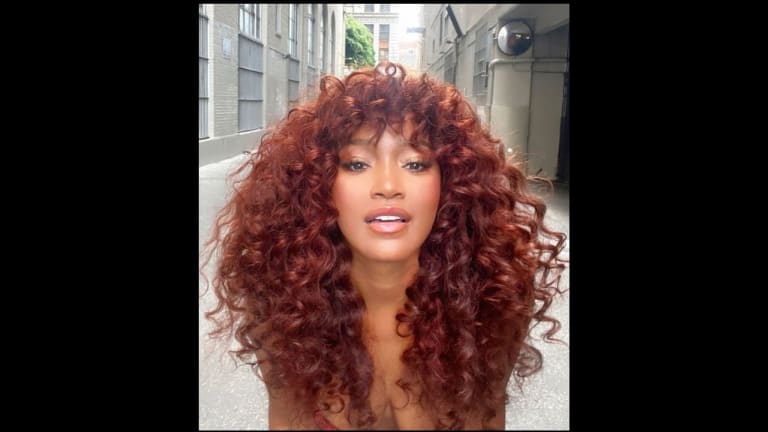 Keke Palmer's Platonic & Romantic Relationships Don't 'Invalidate' Her Blackness
Keke Palmer says she wasn't necessarily surprised by the reactions to her kissing a white man on Twitter.
Courtesy ofExtra
Last month, Keke Palmer grabbed lot of attention when she posted a 10-second video of herself planting a kiss on a white man.
Extra's Rachel Lindsay spoke with Palmer, who revealed that she wasn't necessarily surprised by the reactions, saying, "I was and wasn't … I think it's representative of the time … No matter who I'm friends with or who I date, that doesn't define or invalidate my Blackness."
She added, "What I would say to anyone [who's] watching that and that feels discouraged by that, there's nothing in this world to stop you from being you. Love who you want to love, be with who you want to be with."
When asked who the lucky guy is, Palmer answered, "Oh, well, you know … I gave you as much I could, love, you know I gotta keep some things private."
Palmer has been vocal about the state of our country in 2020, so how does she feel about President-elect Joe Biden and VP Kamala Harris? She commented, "I can't put it all on Kamala or Joe Biden."
She explained, "I think the most powerful thing about it is the representation and what it can do for our society … to bring a little more hope and get it to a place where we have multiple Kamalas."
Palmer is using her platform to team up with Common again for "Bear Witness, Take Action," which focuses on racial justice. The next conversation is set for December. She said, "When it comes to Bear Witness, these things are changing fast … There are no easy answers for any of these things, but if we can at least put the information out there … and start a conversation, that is empowering about what's going on."
Palmer is also empowering consumers during the holidays, explaining, "I'm partnering with Affirm, and not only are we giving out $10,000 to 100 people, but we're also normalizing reading the fine print," on everything from financial agreements to food labels.