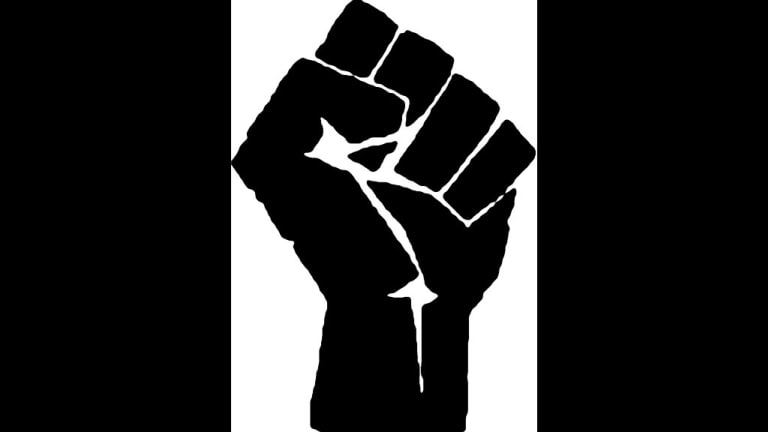 Juneteenth and Another Official Day of Black Solidarity
Juneteenth and Black Solidarity Day draw attention to America's system of inequality and inequity with hopes for change.
The first Juneteenth was celebrated on June 19, 1865 when Union officers informed enslaved Black people in Galveston, TX that they were free. This was two and a half years after President Abraham Lincoln delivered the Emancipation Proclamation, which became official on January 1, 1863. Although Black Americans are still feeling the effects from white Americans enslaving their ancestors and the systemic racism that grew out of that, 2020 is the first time in my lifetime that Juneteenth has been celebrated with such awareness and energy across the United States and social media. This moment of change, outrage, and activism, spurred on by the recent deaths of Ahmaud Arbery, George Floyd, Breonna Taylor, and Rayshard Brooks by police or self-appointed vigilantes, reminded me of another day in which Black folks demonstrate their pride, solidarity, and impact on all facets of American life — especially economic.
The day I'm referring to is aptly called Black Solidarity Day. You might not have heard of it if you grew up outside of New York City and/or no relatives worked in city government. Black Solidarity Day was the brainchild of activist and professor Carlos Russell and the New York City-based Black Solidarity Committee of educators, activists, politicians, and community leaders. It was a day of "protest against the intensifying repression that threatens the very existence of Black people in America," said Russell, according to the New York Public Library. The idea was born from the 1960s Off-Broadway hit play Day of Absence, Douglas Turner Ward's satire that imagines what would happen if all the Black people in a southern town disappeared, leaving the white townspeople to confront an America and world in which Black people don't exist. Playwright Turner Ward called Day of Absence a reverse minstrel because the Black actors famously performed in whiteface makeup. Actors Billy Dee Williams and Frances Foster appeared in a 1966 production of Day of Absence.
The first Black Solidarity Day was on November 3, 1969 against the "backdrop of the Black Power Movement and a post-Civil Rights-era America." It was purposefully held the day before Election Day. The day is intended to draw attention to the socioeconomic inequality and inequity Black Americans still face, despite the gains of the Civil Rights Movement. On Black Solidarity Day, Black people were asked to stay home, take a day off from work and school, and keep their money in their pockets, i.e. not shop. Russell sought to also draw politicians' attention to the discrimination Black people experienced in the workplace and the ramifications of cuts in social services that were integral to the Black community.
It's often difficult for people to show empathy for another's plight unless there's some sort of impact on their own lives. So in an America in which people still object to Black lives being significant and mattering, buying boycotts that demonstrate our economic power are still necessary and impactful. Black lives may not matter to all, but the estimated $3.9 trillion of Black buying power will always matter in a country whose economic structure was built on greed. Recently, thousands have shown support for a Blackout Day on July 7, 2020, during which supporters will only spend money at Black-owned businesses.
In a similar effort to honor our ancestors like Juneteenth, New York State Assemblyman J. Gary Pretlow, The Speaker of the New York State Assembly Carl Heastie, and New York State Senator Jamaal T. Bailey have sponsored the Abolition Commemoration Bill to establish a state public holiday to commemorate the passing of the Abolition Act in New York on March 31, 1817, abolishing slavery in New York on effective July 4, 1827. Abolition Commemoration Day will be held on the second Monday in July annually, if the bill passes, and is meant to demonstrate appreciation for the humanitarian accomplishments of the state's abolitionists.
In a country where there are still holidays, statues, and history lessons celebrating the racist Confederacy, it's imperative that we continue celebrating the true builders of this nation — the enslaved and those currently fighting for not only equality but also equity — everyday, but especially Juneteenth, Black Solidarity Day in November, and Abolition Commemoration Day.