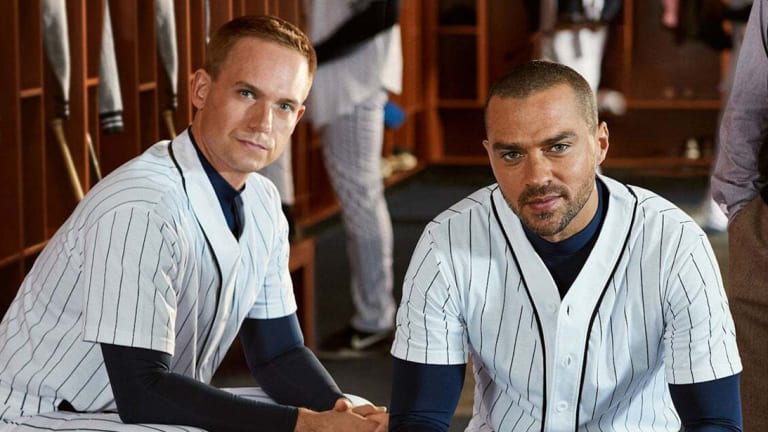 Heard on the Street: Jesse Williams Downplays Nude Scene in 'Take Me Out'
Amid leaks of nude images and a Tony nomination, Take Me Out actor Jesse Williams says his full-frontal scene is not a big deal.
"Look we [...] we got held up with COVID, right, so we had two years of this sentence everybody around me going, 'Are you serious? Are you sure nude? Nude? Naked?' And everybody makes such a big deal. It's a body, right? […] Once you see it you, realize it's like, 'Whatever. It didn't grow at all.' [...] I would imagine so, but I don't (feel good about my body). […] Just kidding. [...] Yes, I only know from my experience, but, like, I just (said) 'Get it over with.'"
– Jesse Williams chats on Watch What Happens Live about his Broadway debut Take Me Out, which includes a shower scene in which he and other cast mates are fully exposed. His portrayal of gay baseball star Darren Lemming, whose coming out is met with resentment from his team and media scrutiny, earned the actor a Tony Award nomination for best performance by a featured actor in a play. Video and photos of the full-frontal scene leaked on the same day the nominations were announced. Although Second Stage's Hayes Theater makes audience members lock their cell phones in a case until the end of the show in order to prevent visual leaks, individuals are allowed to hold onto their case during the performance, reports HuffPost. The temptation to capture the Grey's Anatomy star's anatomy was just too strong for an unknown audience member and their nude images have gone viral. Performances of Take Me Out are scheduled to end on June 11, 2022.
Watch a clip of Williams's WWHL interview below.