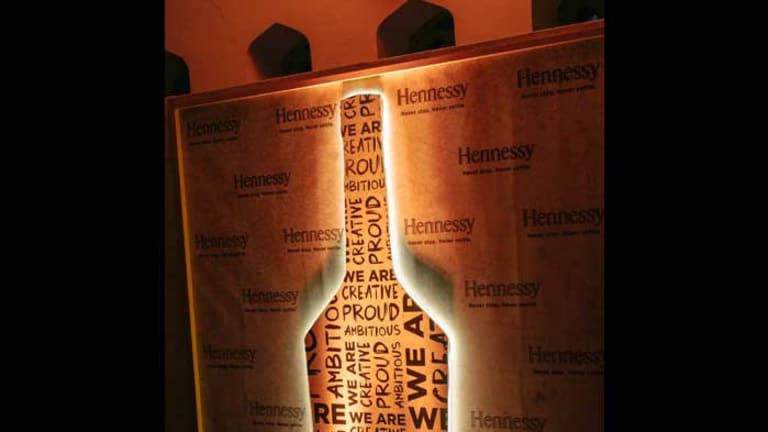 Hennessy Culminates 'WE ARE' Black History Month Series in Harlem
Hennessy's final "WE ARE" panel spotlighted the importance of ambition in building an enduring legacy.
If you're a visionary in the music, art, fashion, or technology sphere, it's likely "Never stop. Never settle." is a philosophy you've embraced. In an effort to inspire others to push their potential, Hennessy Cognac instituted the "WE ARE" content series for Black History Month, with the fourth and final video series being recorded in front of a live audience at Harlem Parish on Feb. 27th.
The first video in the series is titled "WE ARE CREATORS" and featured Hip Hop artist A$AP Ferg, Pyer Moss fashion designer Kerby Jean-Raymond, son of Jam Master Jay and deejay TJ Mizell, and vintage designer Sami Miro. According to press materials, "the five minute video brings viewers into a candid conversation about the importance of art as a platform of expression, and how each artist uses their medium to push the limits of potential."
The other panelists in the series are:
"WE ARE PROUD": Producer and performer George Twopointoh, education advocate Lincoln Stephens, and founder of TheBlackManCan, Inc. Brandon Frame discuss the importance of family and how they push the limits of their own potential.
"WE ARE DISRUPTORS": Musician Kenneth Whalum, co-founder of LISNR Rodney Williams, celebrity wardrobe stylist Rachel Johnson, and co-founder of Driven Society Travis Weekes discuss how their individual efforts and organizations are aiding in economic equality and education within the Black community.
The final video in the series, "WE ARE AMBITIOUS," featured media personality Valerie Lora, Joe Fresh Goods designer Ji Won Choi, and venture capitalist and VICELAND's HUSTLE host John Henry. The lively panel, which was hosted by Julian Mitchell, put "a spotlight on the importance of ambition in building an enduring legacy."
"Entrepreneurship is creating your own way," said Henry during the panel. "[It's] resting on your own laurels."
Attendees sipped on delicious signature cocktails featuring the world's best-selling cognac, Sidecar, Hennessy Mule, and French 75. TJ Mizell turned the night into a party with his deejaying skills.
​