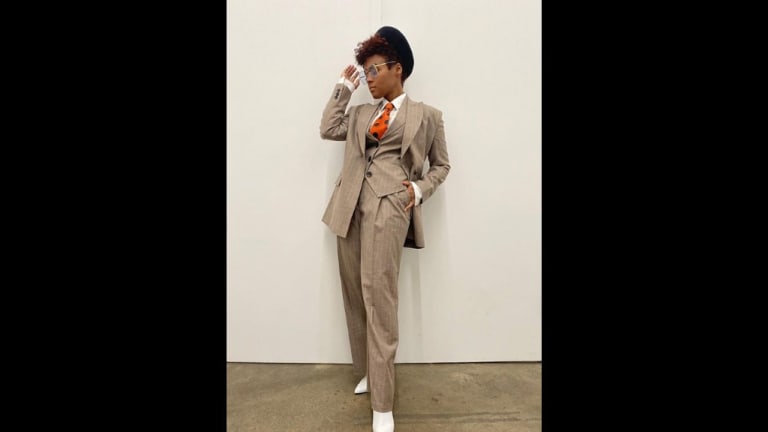 Heard on the Street: Janelle Monáe on Writing 'Turntables' for Stacey Abrams
Janelle Monáe says she worried she might be too blunt and angry to write a song for Abrams's All In documentary.
"Like the rest of the world, I was trying to make sense of the world we were living in. We were in a pandemic, people were dying, we had an election coming.
"But I watched the documentary ... and I felt I had a responsibility to show up for Stacey and write a song about the state of our country. We need to all pitch in and educate each other and fight against those who are abusing their powers."
"I know that Stacey is a public servant, and I was like, 'OK, maybe some of the things that I'm saying might be a little too radical for her.' But when she heard it and the directors heard it, there were no notes. We were all on the same page — because in the fight we're in, this is the music we need to hear."
— Janelle Monáe reveals that she worried that her song "Turntables" might be too blunt and angry for Stacey Abrams-produced documentary about voter suppression, All In: The Fight for Democracy, in an interview with TheWrap for the magazine's "The Race Begins" awards issue. The film also features music composed by Gil Talmi and Meshell Ndegeocello. In addition to creating music, Monáe has been lending her influence to increase voter turnout, most recently in her home state of Georgia. Watch the music video for "Turntables" below.