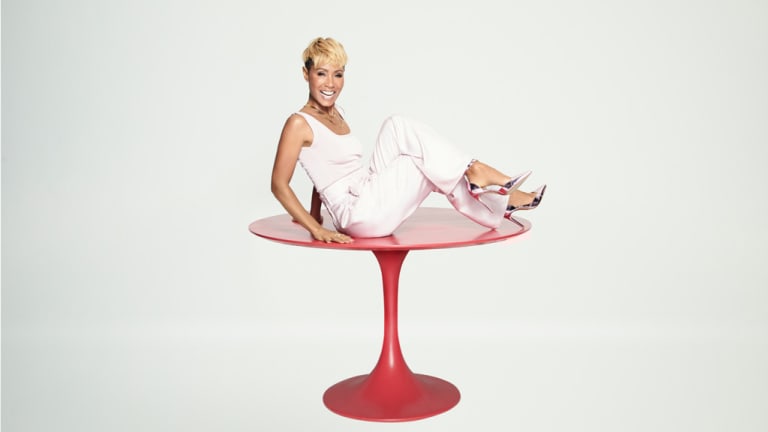 Heard on the Street: Jada Pinkett Smith Says She Doesn't Really Know Will Smith
Jada Pinkett Smith reveals what she's learned about her marriage amid social distancing during the quarantine.
"I have to be honest: I think one of the things that I realize is that I don't know Will at all. Let me tell you: I feel like there's a layer that you get to, right? Life gets busy, and you create these stories in your head. And then you hold onto these stories and that is your idea of your partner. But that's not who your partner is. So, [it's] going through the process of having to dissolve all the stories and all of the ideas of Will that I have built around those stories."
"The thing that Will and I are learning to do is be friends."
"Because you get into all of these ideas of what intimate relationships are supposed to look like, what marriage is supposed to be. So, Will and I are in the process of him taking the time to learn to love himself, me taking the time to learn to love myself, right, and us building a friendship along the way. So, let me tell you: That's been something to be married to somebody for 20-some odd years and then realize, 'I don't know you and you don't know me.' But also realizing too there's an aspect of yourself you don't know either."
—Jada Pinkett Smith reveals she and husband Will Smith don't know each other as well as she thought after 22 years of marriage, during a Red Table Talk episode titled "How Your Relationship Can Survive Quarantine," on Facebook Watch on April 29th. Jada said she came to the above conclusion amid social distancing. Check out the entire episode with Pastor John Gray and his wife Aventer Gray, and co-hosts Adrienne Banfield-Norris and Willow Smith below. In addition, renowned intimacy expert Michaela Boehm, who counsels Jada and Will, reveals practical tools to help relationships last.